"Rock Turtle" service tool case of HDPE wheeled
Article no.: 692927
Article code: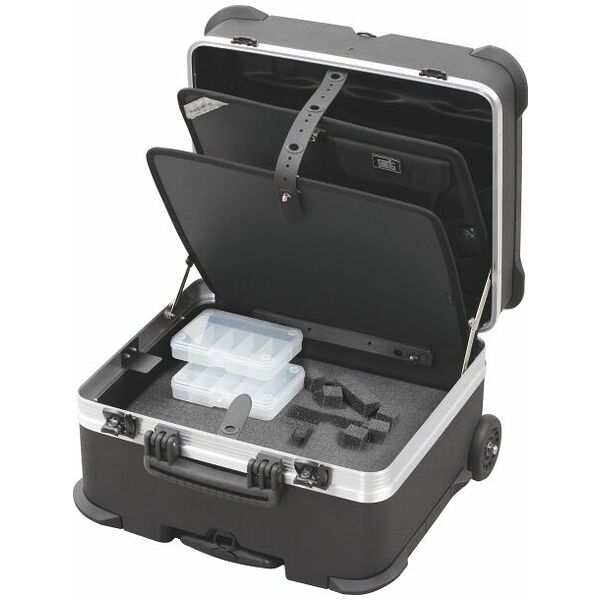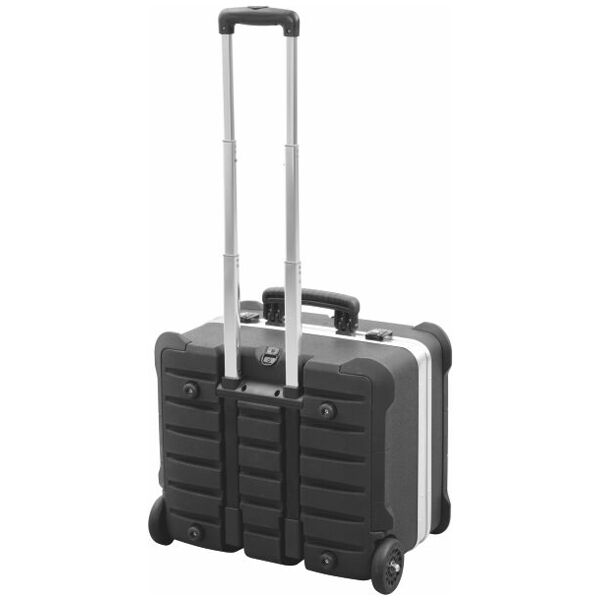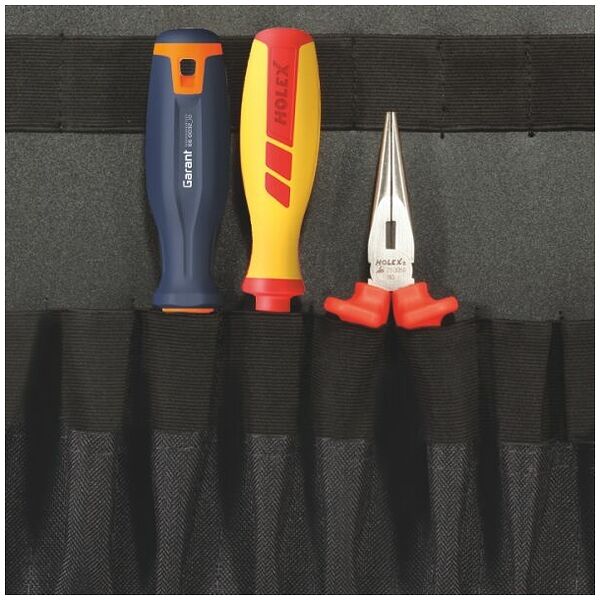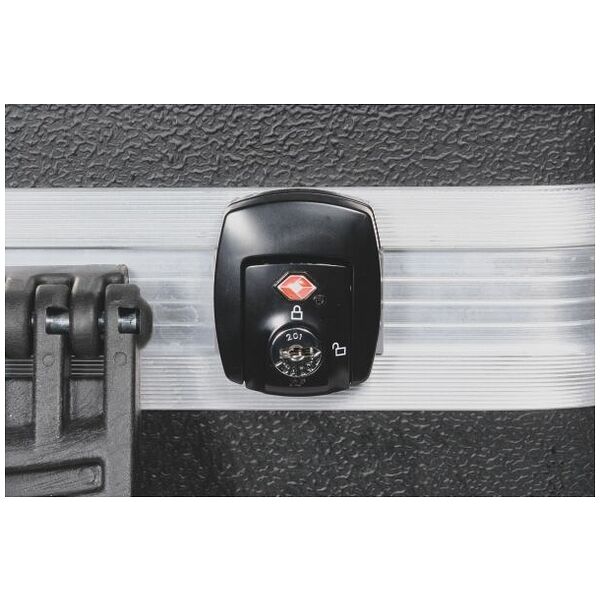 Material: HDPE

Type of tool storage: Shaft pockets

Case load capacity: 40

Characteristics case: suitable for air travel
Product details
Technical Data
Description
Version:
TSA locks: When travelling to the USA these locks can be opened for searching and relocked by the US "Transportation Security Administration" (TSA) using a master key. Forcible opening of the case (irreparably damaging the locks) for searching can thus be avoided.
Extremely tough and impact-resistant HDPE case trays with aluminium frames, reinforced edges and 2 TSA locks (No.
692918
).
Internal fittings with stitched shaft pockets:
1 base tray, including tool board with 18 shaft pockets as cover (No.
692908
size 2). 1 dimpled foam inlay in the base tray. 1 tool board with 24 shaft pockets, 12 rubber straps and 1 pocket for small parts on the front and back (No.
692908
size 1). 1 document pocket and 2 small parts containers in the cover.
Application:
Tool case for frequent fliers.
Services & product advisors
More search terms & categories