Internal micrometer for large measuring ranges
Article no.: 427900
Article code: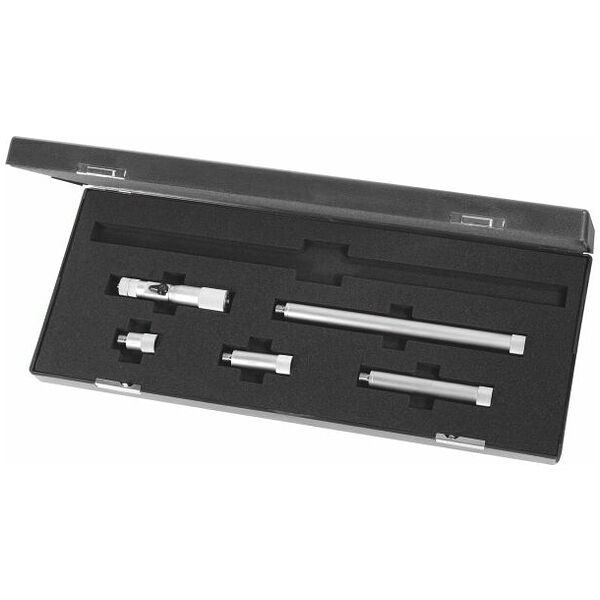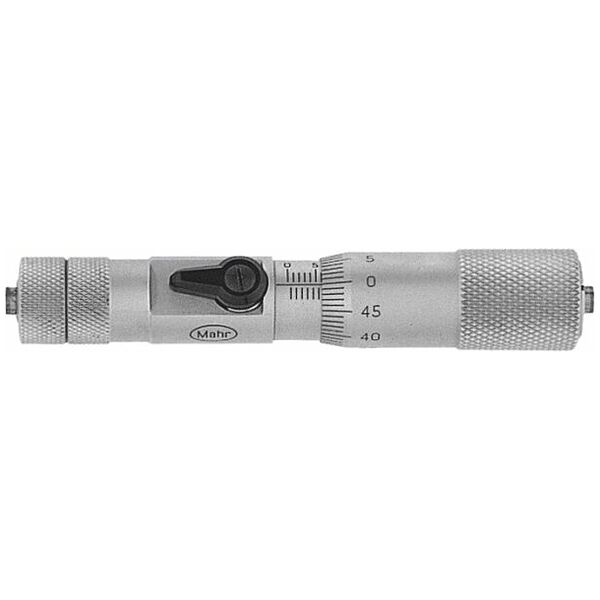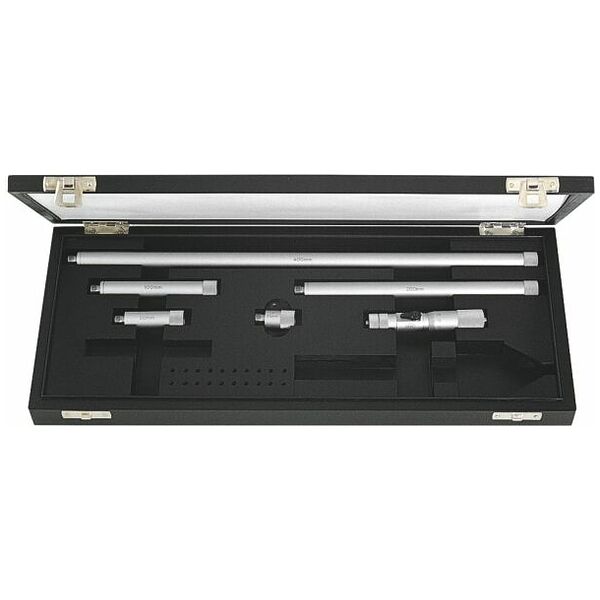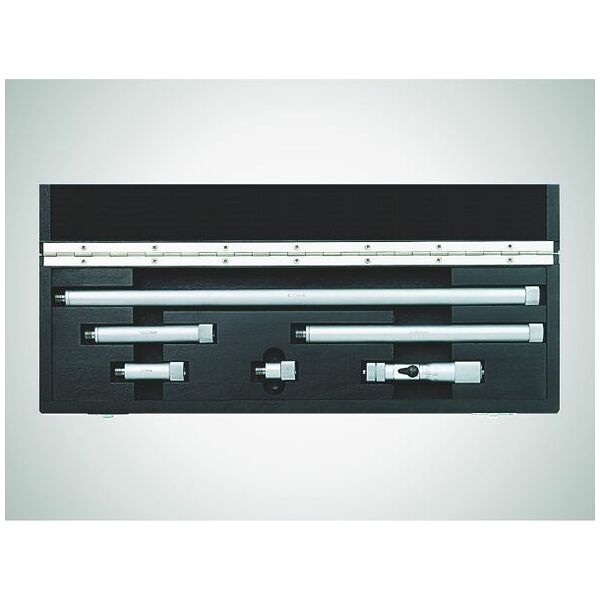 Standard: Manufacturer's standard

Micrometer barrel graduations: 1/50

Packaging: sturdy box

Calibration: S4
Product details
Technical Data
Description
Version:
Lightweight, kink-proof tubular construction. Measuring spindle through hardened and ground. Measuring faces hardened and hemispherical ground. One adjustable measuring face. Jaws, control elements, and reading parts satin chrome-plated. Immediately ready for use without adjustment.
Accuracy:
(4 + L / 100) µm.
Supplied with:
Micrometer, extensions No.
427950
.
Optional extras:
Services & product advisors
More search terms & categories