Make your machines more productive by managing your work planning, tool administration and order documentation with Connected Manufacturing
When it comes to machining, transparent tool management, more efficient production processes and more productive employees are key to retaining your competitive edge
Did you know that:
Your machines are actually only productive for around 30-45% of the time on average over the year, as the rest of the time is taken up by non-productive activities such as set-up work, programming or maintenance?
Valuable machine time is often lost by the need to search for tools because there's no central overview of everything you have?
If workflows are not properly noted down, then in the event of holidays, illness or a change of staff this will mean downtime and rejects, and that staff will need to spend a lot of time familiarising themselves with the set-up?
---
Connected Manufacturing makes your production transparent and lets you see in real time exactly what is happening in your processes.
---
Connected Manufacturing gives you a complete overview of where all your tools and machines are along with their status – meaning you can set up and document your jobs on your machines reliably and efficiently.
CAM programming
Keep an eye on production from the comfort of your office.
Maintain an overview of your tool stocks (individual and complete tools) and their status and location, and re-order tools at an early stage
Consistent tool logic and overarching tool tables for the use of tools on all machines
Provide programs and drawings for machines directly and gain access to optimised NC programs without any special effort
Tool preparation
Set up machines whilst production is ongoing: reduce non-productive time (by up to 50%) as you don't waste time fetching and searching for tools
Optimised tool stocks thanks to usage data
Mount, pick and set up tools in advance thanks to automatically generated picking lists (requirements lists, picklists)
Connect tool pre-setting devices and automatically transfer tool parameters to the machine control system
Save tool parameters centrally, ensuring they are available for the future and other machines
Production/machine operator
Reduced non-productive time (> 30%) and no mistakes
Overview of tools in the machine store
Info on current service life and remaining runtime
Complete tool usage histories
Work plan with an overview of the processed jobs and work steps/tasks
Tool corrections are synced in real time
Order overview and a simple means of repeating orders
Reliably repeat the process for follow-up orders as the relevant information is documented, e.g. the clamping situation or updated NC programs
Updated paperless route card – overview of which orders are located on which machines as well as the current status of work plans
The actual runtime of orders or operations can be evaluated directly or transferred to external systems
The simple, hassle-free way to get started
It's so simple to integrate Connected Manufacturing into your production process. In our experience, it takes an average of around 3 months to go from implementing the solution to being able to use it fully in production. Our consultants will be glad to assist you with a holistic support strategy (including a project owner all the way through to live operations) throughout the entire process.
Project preparation
Unique tool designations
CAD/CAM tool database prepared
IT infrastructure prepared
Terminal devices obtained
Project implementation
Machine data recorded
Complete tools, clamping devices, accessories and storage places identified (serial numbers logged)
Machine interfaces prepared
Commissioning
Test the machine and device configurations
Check that the Connected Manufacturing system is working
Draw up a handover report
User training
On-site user training sessions
Bespoke user training sessions
The simple, hassle-free way to find out more
Numerous customers are already successfully using Connected Manufacturing as part of live operations. Arrange a personal appointment with your consultant today to see Connected Manufacturing in action. Or why not turn to customers who are already using Connected Manufacturing to see the benefits up close for yourself!
Success stories with Connected Manufacturing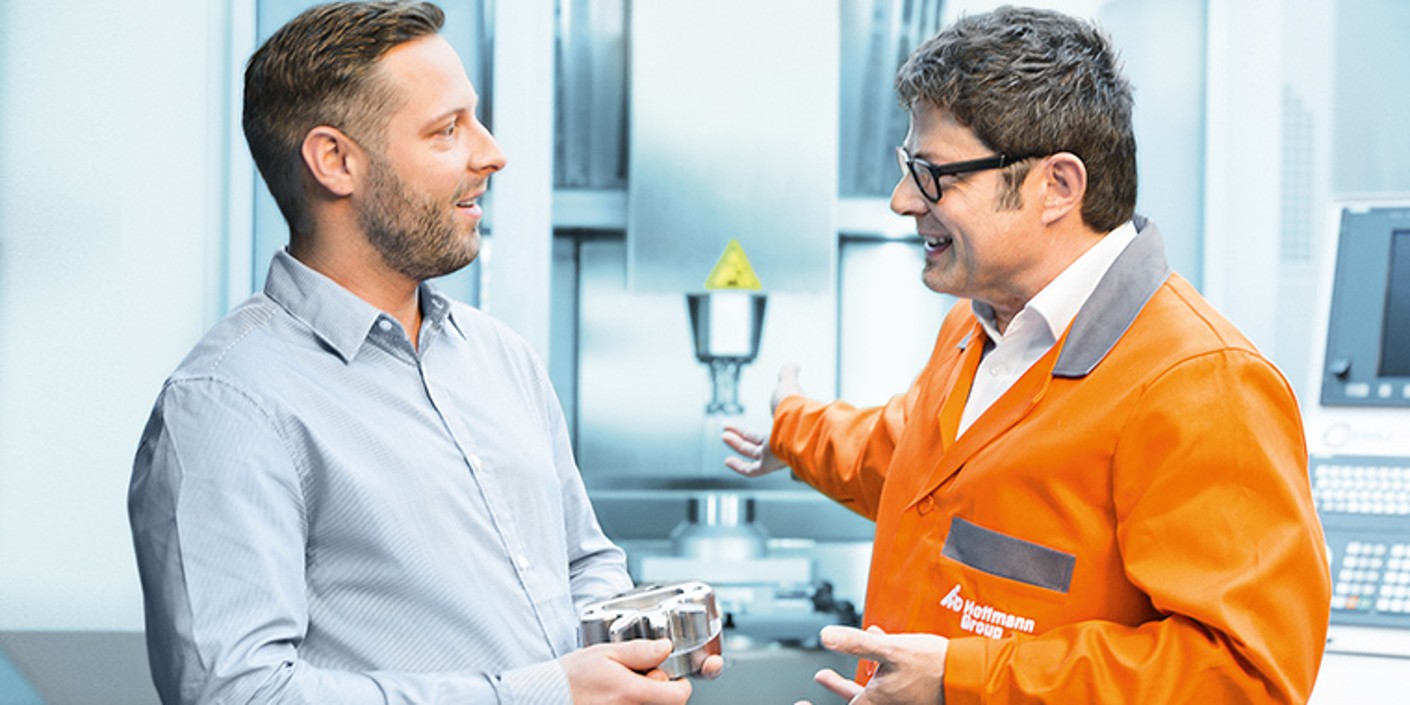 Like what we're saying?
We'd be pleased to help you.

Simply contact your personal consultant at your local branch. We look forward to your call or e-mail!
To your consultant