Not all roller cabinets are the same. The ToolCar of the new GARANT GridLine series is the best proof of this. Be it end cupboards or drawers, wheels or power supply – this mobile talent for organisation incorporates the expertise of continuous further development.
Features of the GARANT GridLine ToolCar
End cupboard: Central locking of the sheet metal door for security of your tools. Optional power supply with integral socket for connection of chargers or electric power tools.
Drawers: Full extension drawers for optimum access to the contents, optionally with self-closing and damping. Load capacity 40 kg, sufficient for even the heaviest articles. Tamper-proof anti-tilt device ensures that when one drawer is open no other drawers can be opened. Central locking in the handle for ease of opening. Maximum flexibility of drawer division for optimum use of space. Aluminium handle with PVC labelling strips, easy to replace, easy to rewrite the legend.
Ergonomic push handle: Sturdy sheet metal design coated with 2-component Haptoprene for great comfort under extreme working conditions.
Running wheels: Reliable, smooth running and stable support. Proven quality – internally sturdy and impact-resistant, externally resilient. For a very wide range of requirements and floors.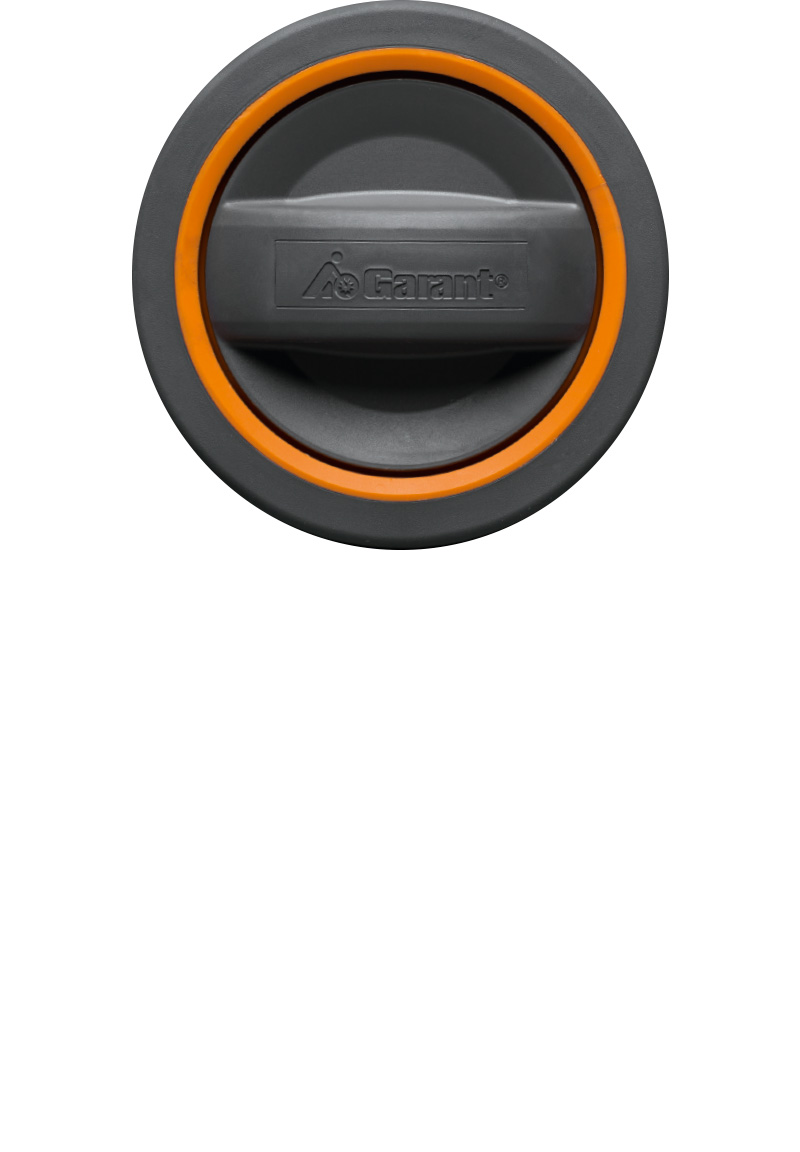 Without doubt the wheel is one of the best ideas that we humans have had throughout our history. Particularly since there are no precedents for it in nature. Of necessity therefore the wheels of the new GARANT GridLine ToolCar are the result of many years of development and close cooperation with customers and product designers.
Nowadays mobility has high significance, and its importance is increasing, particularly in the field of workstations and storage. That's because mobile workstations permit quick individual modifications to workflows. In addition, a mobile workstation requires less planning within a production workshop, because no explicit location need be assigned to it – which certainly gives rise to the great success of the roller cabinet.
The mobility of the new GARANT GridLine ToolCar stands or falls by its castors. Therefore the new wheels incorporate good technical characteristics in respect of their bearings, smooth running characteristics and load capacity. The new wheel tyres are optimally suited to a wide variety of applications and different ground conditions, so as to provide the smoothest possible running combined with low-noise characteristics. In addition the castors are now larger so as to confer greater stability on the chassis.
The wheel is indispensable to our everyday life, especially on the automobile. As an eye-catcher, for instance in the tuning scene, it is of central importance. So too the new ToolCar from GARANT can immediately be recognised by its wheels.