Wide-span basic rack Depth 400 mm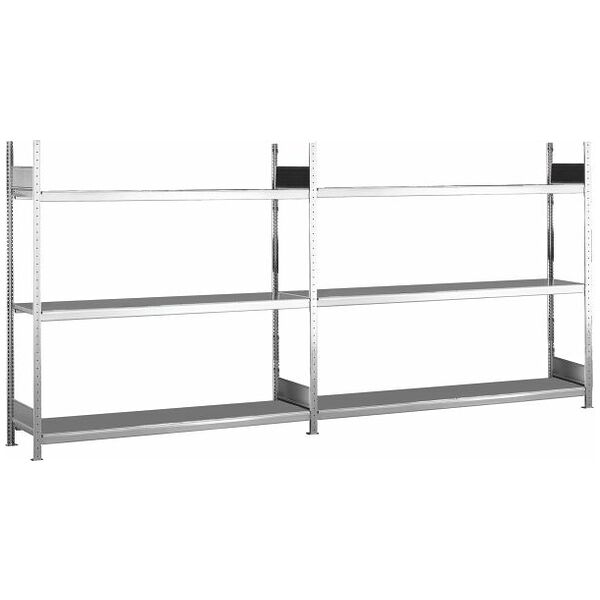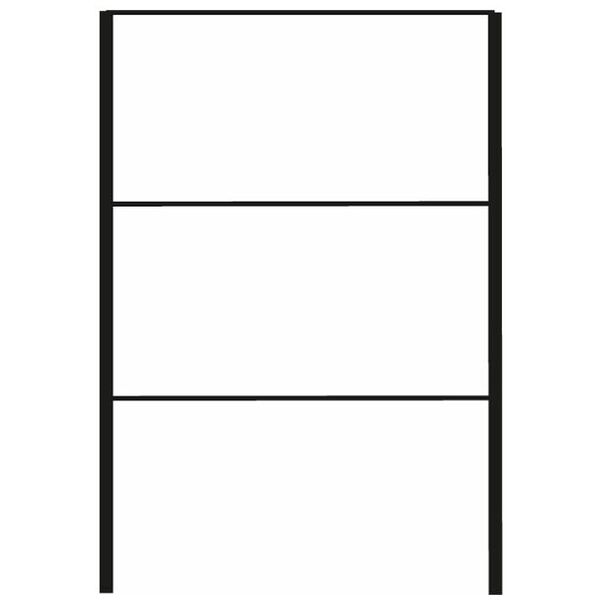 Shelf load capacity / maximum distributed shelf load (on metal): 400

Shelf thickness: 40

Cross beam height: 65

Height adjustment interval: 25

Type of installation: Plug-in racking
Product details
Technical Data
Description
Version:
Galvanised T-profile frames. With MULTIplus 250 galvanised sheet metal storage shelves. Storage shelf levels adjustable at 25 mm intervals. Simple plug-in cross pieces ensure quick assembly. Maximum load per shelf: 400 kg. Load per bay: for height 2000 mm 1200 kg, for 2500 mm 1600 kg, for 3000 mm 2000 kg.
Description:
Assembled size:
Basic rack: Nominal length + 60 mm
Add-on rack: Nominal length + 6 mm
Overall depth of the rack: Nominal depth + 36 mm
Height of the cross beams: 65 mm
Application:
Storage of awkward and bulky goods. Access from both sides allows for short picking distances.
Note:
The storage shelves are inserted in segments to suit the compartment width. Segments: 750 mm and 1000 mm.
Floor and wall fastenings are not included. Suitable floor anchoring No. 990854.
Wide-span racking WS 2000 is compatible with storage shelf racking No. 990500 − 990554, to which other dimensions and components also relate. We will be happy to quote you further options. If you are interested, please contact us.
The free unsupported length (K) must not be more than 600 mm. The permissible bay load must be reduced by the amount of this shelf.
Supplied for self-assembly, saving freight costs. Delivered unassembled.
More search terms & categories