Pallet basic rack Depth 1100 mm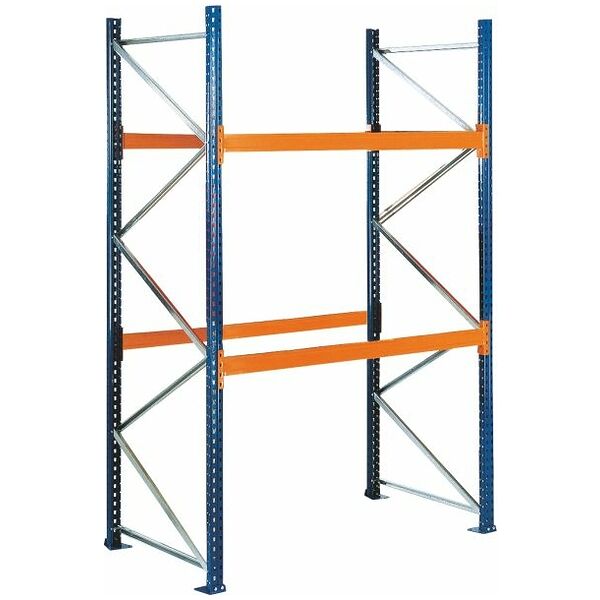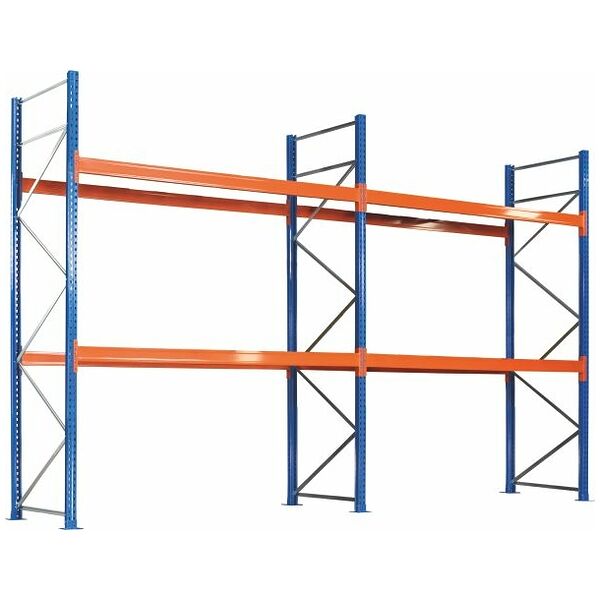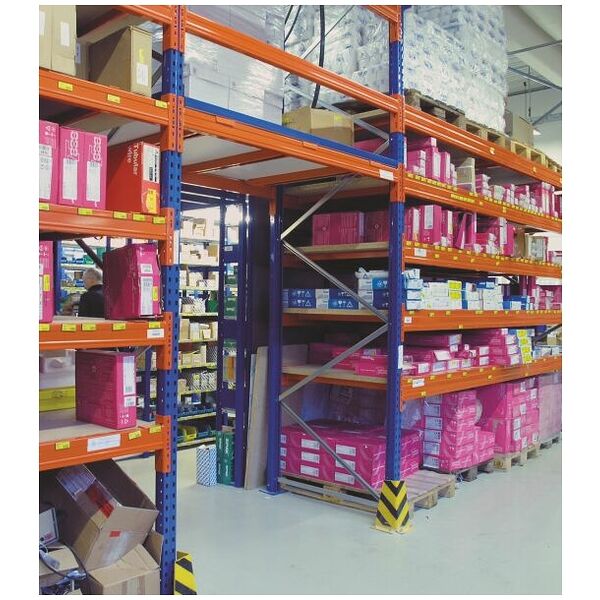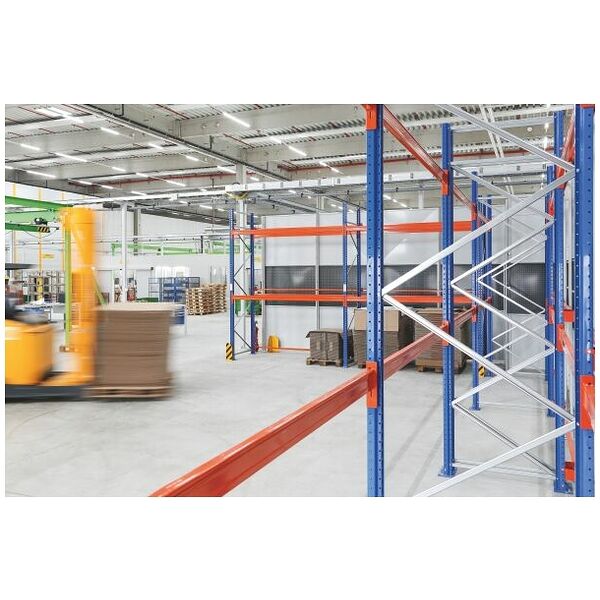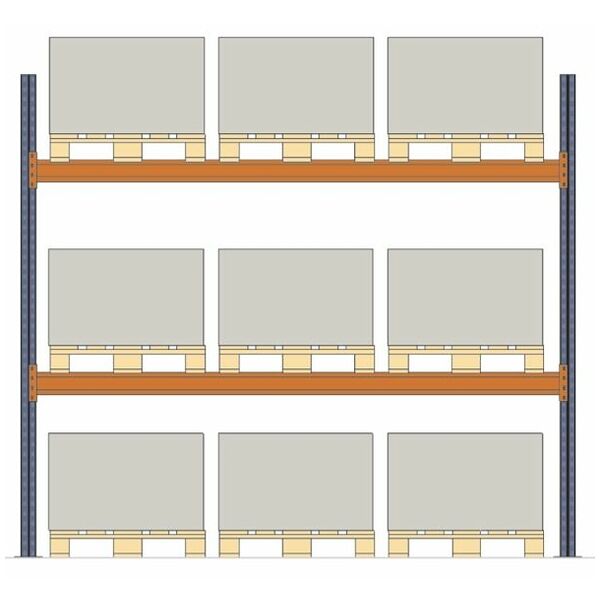 Shelf load capacity / maximum distributed shelf load (on metal): 3,060

To take pallets with load capacity: 1,020

Height adjustment interval: 50

Type of installation: Plug-in racking

Colour selection: RAL 5010, 2004
Product details
Technical Data
Description
Version:
Basic rack consisting of 2 profile frames each with 4 floor anchors and 2 or 3 cross beam pairs. Add-on rack consisting of 1 profile frame with 4 floor anchors and 2 or 3 cross beam pairs. Additional storage levels can be found under accessories.
Assembled size of basic rack: 2920 mm.
Cross beams type EGN 120×50×1.5.
Description:
Assembled size:
Overall length of the rack:
For frame stiles S610-M18-U and S625-A18:
Nominal length + number of stiles × 86 mm (for S610-M18-U)
Nominal length + number of stiles × 110 mm (for S625-A18).
Colour:
Stiles similar to RAL 5017 traffic blue, cross beams similar to RAL 2004 pure orange powder-coated.
Note:
On uneven floors we recommend additional shim plates.
Supplied for self-assembly, saving freight costs. Delivered unassembled.
Allow at least 100 mm for the foot plates between the frame stiles and walls or parts of the building.
When fitting cross-beams, make sure that the
outer stiles project at least 500 mm above the topmost storage level.
Within the row of racking, a projection of 100 mm is sufficient.
Technical provisions for erection of pallet racking according to BGR 234:
End stiles adjacent to gangways and traffic routes must be at least 500 mm higher that the highest storage level.
Pass-throughs and spans must be provided with a closure board (e.g. chipboard sheet).
Clear pass-through height must be at least 2100 mm.
End stiles and pass-throughs must be fitted with crash barriers.
Single-sided racking that is free-standing in a room must be fitted with mesh rear panels to prevent stored goods falling out.
Each row of racking must carry safe working load signs.
Concrete grade: at least C20/25 to EN 206-1 (DIN 1045-2); concrete thickness at least 200 mm.
If the distance between pallets in a double-sided rack is less than 100 mm, insertion stops should be provided.
Further information on planning and design:
An important factor is the unsupported length (K) = the maximum distance between floor and the upper edge of the first cross-beam. The stile type is determined by this factor.
Approx. 100 mm clearance should always be allowed to the next storage level, or the shop ceiling.
Lift height of the handling equipment: top of the uppermost cross beam plus 200 mm.
Our technical data does not apply for bituminous or magnesite-based surfaces, brick paved or compacted concrete floors.
Services & product advisors
More search terms & categories