Office racking basic rack Depth 300 mm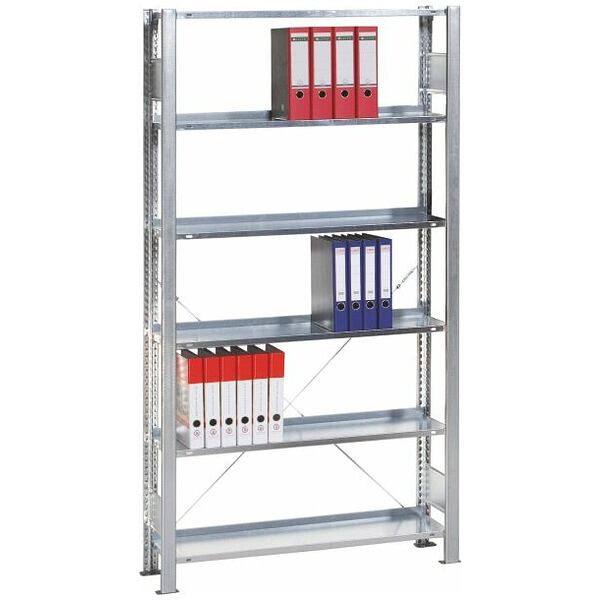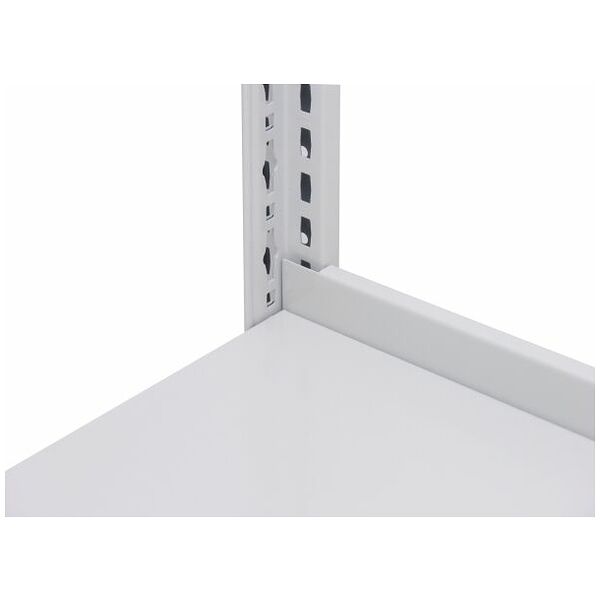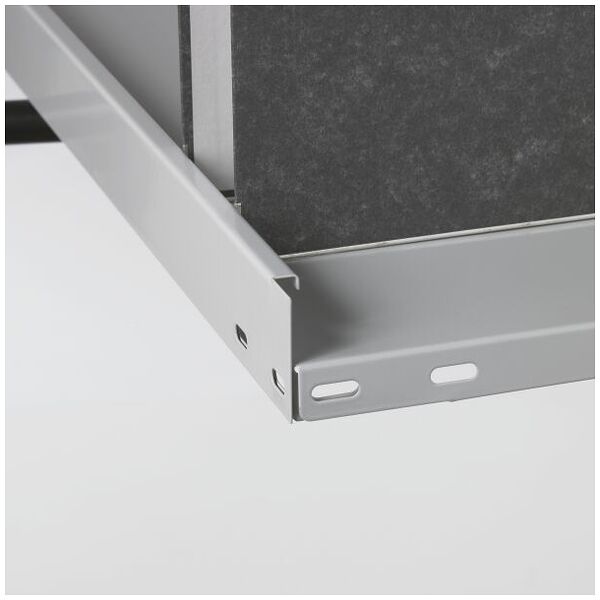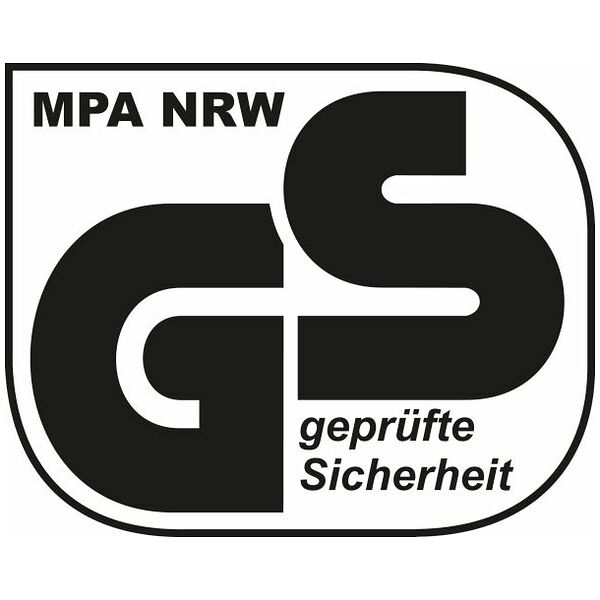 Shelf thickness: 25

Height adjustment interval: 25

Type of installation: Plug-in racking

Material: galvanised
Product details
Technical Data
Description
Version:
T-profile frame fronts and storage shelves without any holes.
Stiffening by cross-strut. Stop strips prevent files or the documents being pushed through. The top shelf has no stop strip.
Maximum load capacity: 85 kg per storage shelf.
Rack depth 300 mm: at 2300 mm height, takes up to 96 files per bay.
Description:
Assembled size:
Basic rack: Nominal length + 60 mm
Extension rack: Nominal length +6 mm
Overall depth of the rack: Nominal depth + 36 mm
Unsupported length: max. 600 mm
Note:
To ensure the stability of the racking, measures to prevent tipping are necessary where the height to depth ratio is greater than 5:1.
Floor and wall fastenings not supplied.
More search terms & categories