Indicating snap gauge
Article no.: 424900
Article code: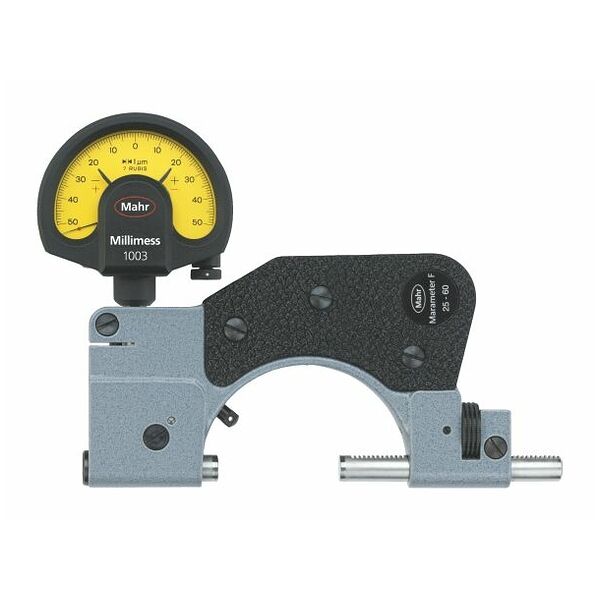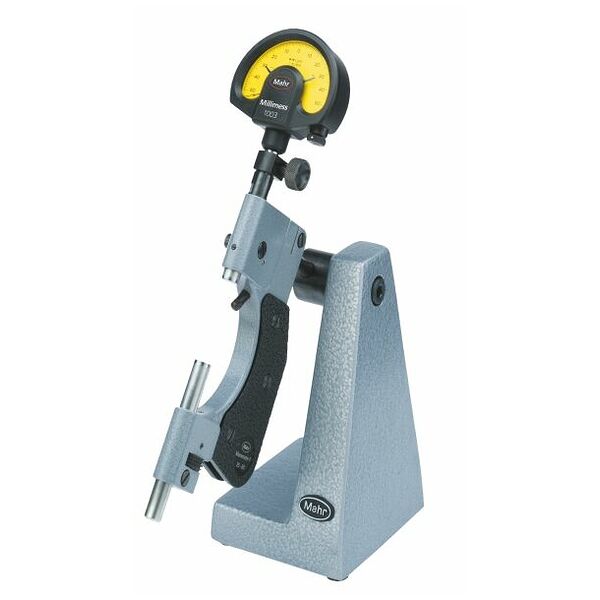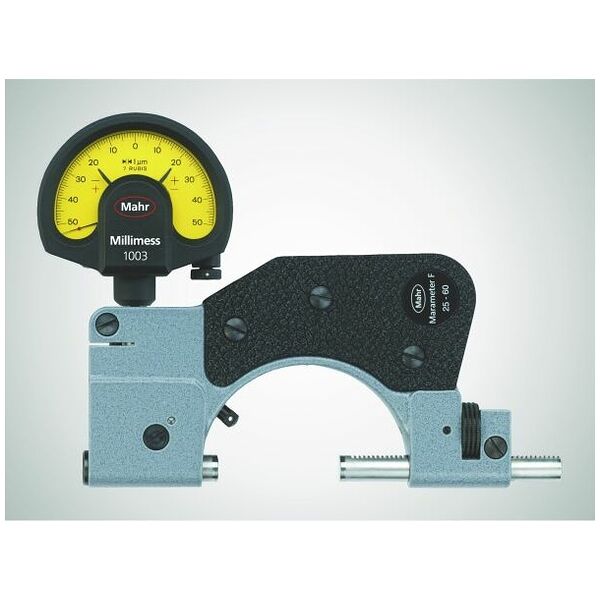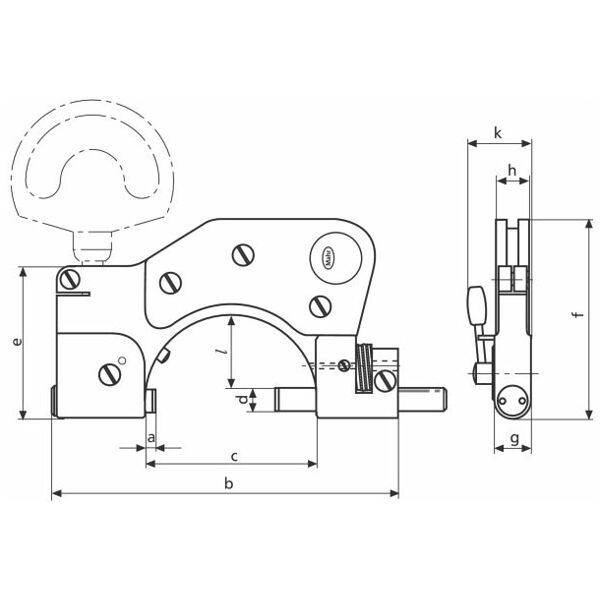 Standard: Manufacturer's standard

Packaging: sturdy box

Calibration: L9
Product details
Technical Data
Description
Version:
Powerful, forged steel frame with thermal insulation. Anvils made of stainless, hardened steel. Anvil spring mounted, can be pulled back by a lever to insert the component. Anvil adjustable over the measuring range by rack and knurled screw. Setting by gauge blocks. Adjustable centring back-stop for setting component centre.
Constant gauging force
ensured by built-in gauging force spring. Can be used with all dial gauges (not included in the price) with 8 mm clamping shank. Precision dial comparators No.
434674
size 25/0.5 and size 50/1 are preferred.
Out-of-tolerance component values can be read numerically on the dial indicator.
With carbide-tipped measuring faces. For cylindrical parts such as shafts, bolts, and shanks, for measuring thickness and length.
Supplied with:
Without dial indicator, with a wooden box.
Optional extras:
Setting dimensions, precision dial comparator No.
434674
. Cast micrometer stand, holder for dial comparator for straight-line transmission of the measurement movement, anvils.
Services & product advisors
More search terms & categories