Process automation and digitalisation: Automatically issue goods
Don´t have an overview of the procurement and storage of consumable materials?
C-items take up a large proportion of administrative procurement outlay and are thus extremely cost-intensive.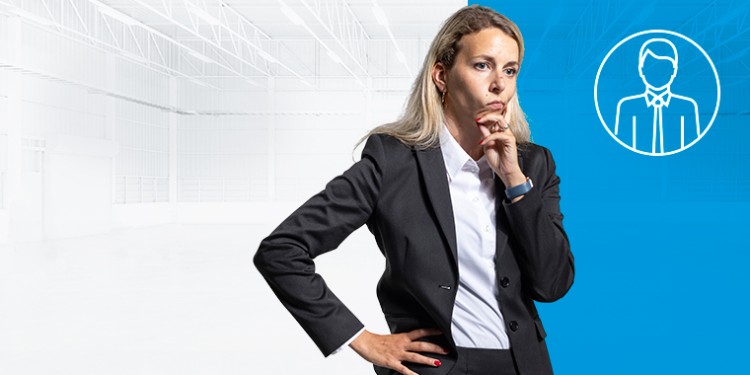 Management
"How annoying. Another stop in production because consumable materials are missing. How do I keep track of it?"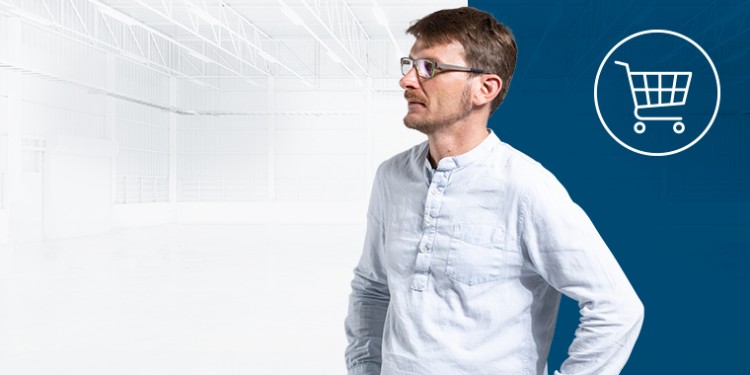 Purchasing
"Every week it's the same: I order the same C item for the hundredth time. Why is this not automated?"
Work planning
"It would certainly be convenient if I could get a reminder and a replacement when a tool reaches its maximum service life. Is that possible?"
Machining
"We aren't productive all because the left hand doesn't know where the right left the tool. Why can't everyone keep everything in order?"
Quality assurance
"I totally overlooked the fact that the measuring tool needs calibrating."
Assembly
"It would really be practical if everyone didn't have to go to the warehouse to collect their tools but if everything was on-site. But how?"
Safety at work
"Müller is sick. Meier can't fill in right away as the personal protective equipment is not readily available in his size. What am I going to do now?
Automated goods issuing: finally have everything quickly and easily to hand.
Optimise your procurement process and the supply of tools and consumable materials for the long term. Industrial vending solutions enable you to implement your procurement strategy holistically using a single database. You can even handle small stuff such as C items! Hand over responsibility – take advantage of an automated industrial vending solution. Concentrate on your core responsibilities again – providing peak performance. We'll handle the rest.
Small, but oh my: C items pack a punch. They come along inconspicuously as screws, drill bits, cleaning utensils or as parts of personal protective equipment. You need to keep a grip on how you procure and manage them to stop the Total Cost of Ownership (TCO) spiralling out of control.
Small parts – big problems.
This is because procurement often completely bypasses the Purchasing team, or the need for the part was communicated to Purchasing too late. In the worst case, existing framework agreements are simply ignored or not known. When this happens, C items can quickly mess up well thought-out calculations. Learn more in our Online guide C-parts management.
Better processes – entirely automatic.
Give your company's e-procurement of C items the same attention as the costly A and B items. Industrial vending solutions are one way of doing this – end to end for all ordering processes.
Industrial vending solutions are flexible systems and part of e-procurement. Warehouse and shift supervisors are no longer burdened by time-consuming tool supply and documentation tasks.
Our industrial vending solutions: GARANT Tool24 and HOLEX 24Seven
Our industrial vending solutions speed up your processes as you can allocate and filter requirements and usage at all levels. Nothing goes missing any more – no tools and also no valuable time
A good industrial vending solution …
Is a perfect fit for you, your company size and your environmental conditions. Upright? Horizontal? No problem!
Is never tired and is operational 24/7: you don't need any additional personnel for tool dispensing, even during special night shifts, and you have control over all usage.

Is intuitive to use: GARANT Tool24 Smartline is suitable for your tools, consumables and other C items. Designed as a robust, modular industrial vending solution, it guarantees simple and quick loading and unloading.
Secures valuables: the GARANT Tool24 PickOne and our HOLEX 24seven keep everything doubly secure. Only those with a PIN/password, RFID access or fingerprint authentication can gain access.
Stores and charges electrical equipment: the GARANT Tool24 Locker Locker offers larger compartments and, thanks to an electrical duct, it is also possible to charge electrical equipment during storage. Tools are withdrawn on a person-by-person basis – to the great relief of the safety specialist/officer.
Makes you more efficient: waiting and transit times for employees are minimal.
Provides transparency: the ongoing C item inventory control ensures that processes run smoothly.
Knows when something is wrong: if something is missing or faulty it is automatically reordered or a regrinding reminder is sent
Provides the information you need: inventory-taking is done within mere minutes and it shows you exactly where, when and what has gone.
aises awareness of resource conservation and sustainability: Maverick Buying and mindless ordering and storing are a thing of the past with an industrial vending solution.
"Finally the tools and consumable materials are available where they're needed – our new industrial vending solution is ready around the clock. It's a real relief!"