Plan for tomorrow today
The 10 metres around your workstation – everything for your production
Are we already your reliable partner when it comes to procuring efficient cutting tools, protective work wear or sturdy workstations and storage? Do you also like to stay up to date with the times and grow further? Then you're in the right place, as we can provide you with innovations for around your workstation! On the one hand, you can look forward to new products, and on the other hand, take your production to another level.
Take your production to the next level
The future starts today. Your analogue world is not enough? Do you want to network your processes? Production automation and data that is always up to date? We will show you how your future could look...
Discover our innovations here
---
Simplify your reworking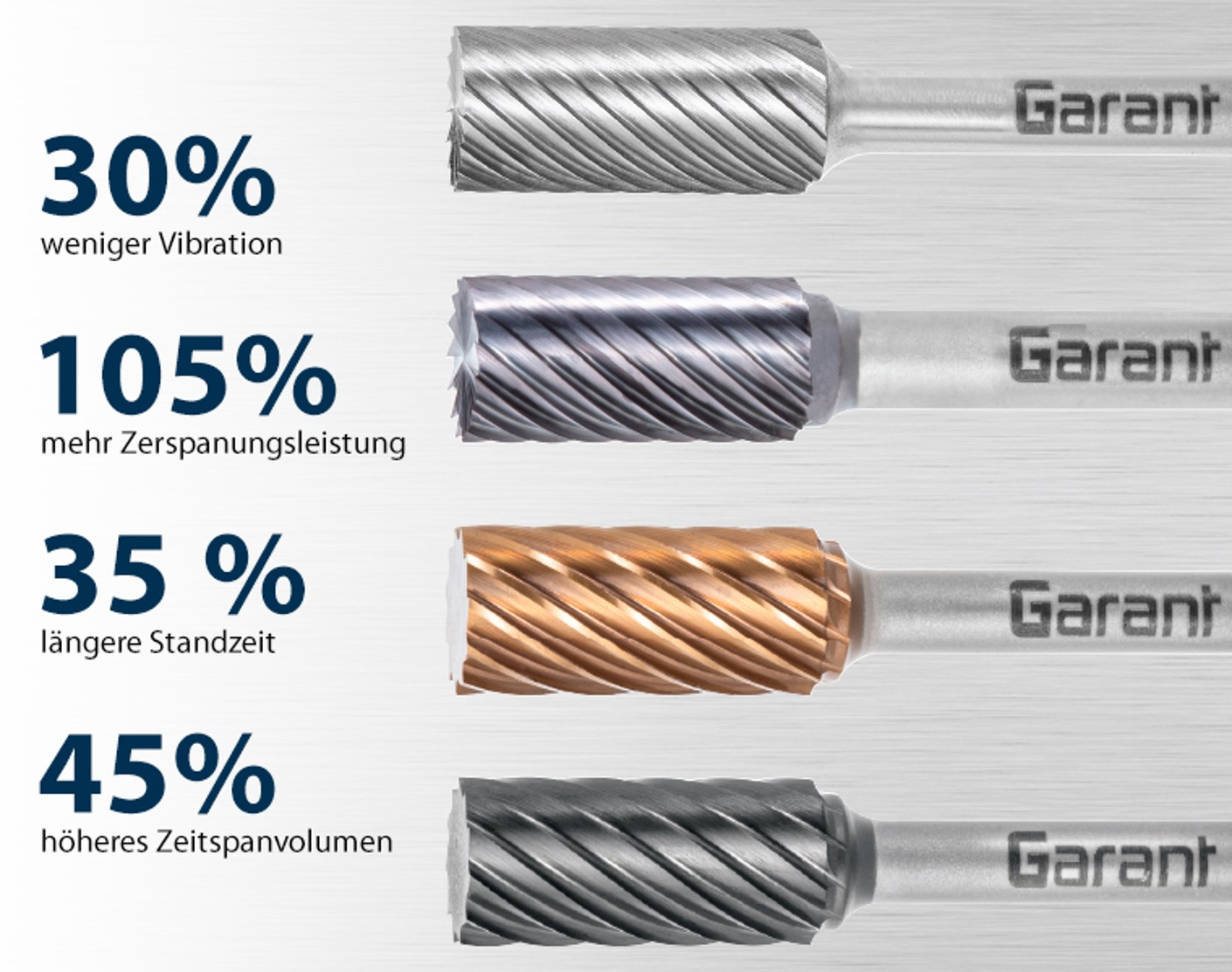 A smooth operator – GARANT Multi Cut burrs

We have thoroughly tested our burrs to give you the best tool for every application and material. The extremely reduced vibration of the GARANT burrs ensures top results, reduces scrap and protects the health of your employees. For the development and improvement of the GARANT burrs, we have taken a very close look at problems in production. The benefits that GARANT burrs provide: very smooth running and high cutting performance thanks to newly developed geometry and perfectly optimised twist angle. A significant boost to performance due to the coating that is perfectly adapted to the material to be machined and an optimum ratio between stability and flute. Increased productivity due to maximum removal rates alongside long tool lives
More about the GARANT burrs
---
Simplify your manual processes with the Hoffmann Group Connected Tools (HCT)
The innovative Connected Tools from the Hoffmann Group revolutionise your measurement processes! This is because the state-of-the-art tools are Bluetooth-enabled tools and use apps to automatically transfer your measurement data to smartphones, tablets or computers. This means that you can work faster, more effectively, and more accurately than before.
Your advantages at a glance
High-quality documentation to help deal with complaints
Perfectly prepared for audits (e.g. ISO 9001 or VDA)
Simpler workflows: digitalised measurement and test reports
Improved overview: documentation is stored centrally
Identify missing measurements
No messy paperwork
Find out more here
Discover our HCT innovations