Electromechanical torque wrench
Article no.: 655290
Article code: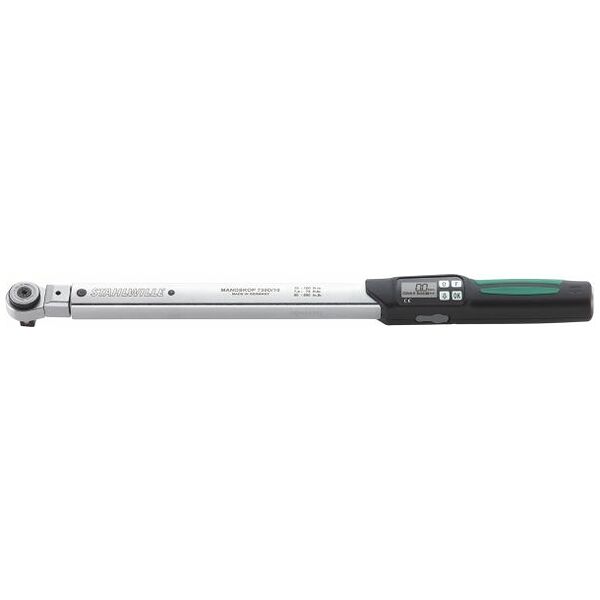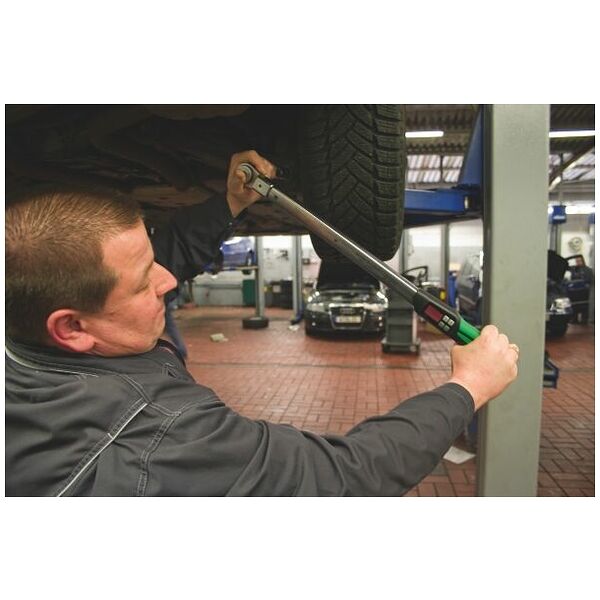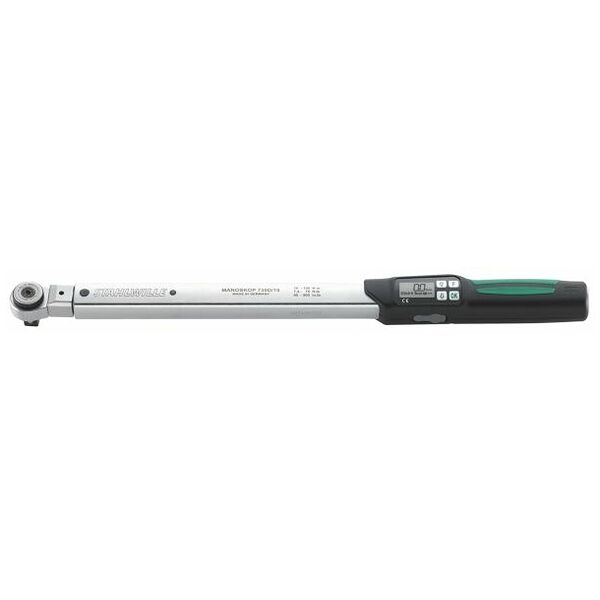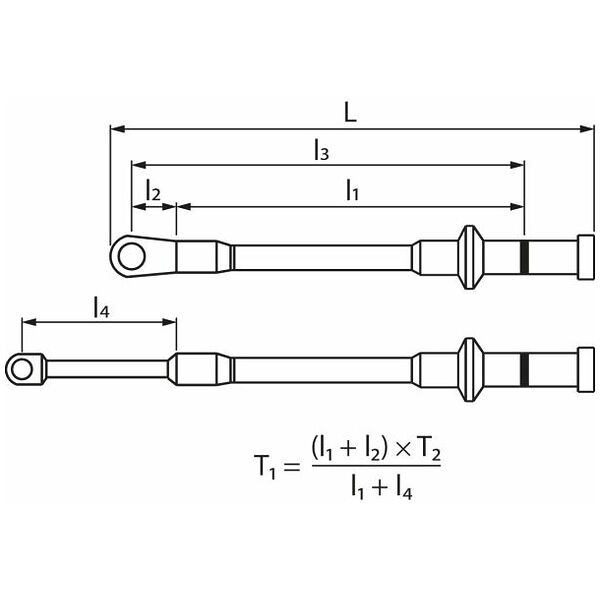 Product details
Technical Data
Description
Version:
Unique electro-mechanical wrench, which combines both the
″displaying" and "triggering"
functions in a single device. When the set torque is reached the wrench triggers, with acoustic and tactile signals like a conventional mechanical torque wrench. In addition the value achieved is displayed and can be transferred to a PC. The additional ″displaying" mode provides a continuous visual indication to the user of the torque that is being applied. Saves and documents up to 7500 screw tightening events. An automatic key lock prevents accidental changes to the settings. A PIN code can be entered to prevent unauthorised changes to the settings. The wrench offers a very wide measurement range. Integrated automatic reminder of calibration after the number of operations and elapsed time.
Units of measure:
Nm, lbfft, lbfin.
Easy input of pitch settings: For plug-in heads with a different reference dimension, simply input the new dimension. No laborious calculations with formulae.
QuickRelease: Secure engagement and quick change of plug-in heads.
Robust, compact body.
Tolerance limit settings,shown clearly on a display with colour changes.
Very simple operation; complete use and menu selection with just 4 buttons.
2-component handle, resistant to oils, greases, fuels, brake fluids, and Skydrol.
USB interface for exporting the data.
Standard:
Tested to DIN EN ISO 6789.
Cutting data:
Legend for drawing and formula:

l1 = Lever length without plug-in head
l2 = Adjusted reference dimension on the torque wrench
l3 = Lever length including factory calibration reference dimension
l4 = Reference dimension of the plug-in head
L = Total length of the tool
T1 = Torque to be set
T2 = Specified torque
Supplied with:
Sturdy plastic box (sizes 100 and 200) and sturdy metal box (from size 400) with 2 batteries (1.5 V mignon / AA / LR6).
Optional extras:
USB adapter, cable with latching plug, SENSOMASTER 4 software.
Note:
The guaranteed measuring accuracy of the torque is achieved only once the torque range has been calibrated to DIN EN ISO 6789.
Services & product advisors
More search terms & categories