About us
HOFFMANN GROUP. Pioneering simplicity. Simply personal.
We make things extremely easy with our industrial tooling and equipment. We provide reliable quality tools and pioneering innovations by GARANT, HOLEX and other leading brands. As such, you obtain everything from one supplier. When it comes to selecting the right tools, we make it incredibly easy to find the perfect product straight away – meaning you can find everything falling within 10 metres of industrial workstations.
With our innovative digital solutions, we make your production more transparent and efficient – and in turn, many of your processes, too. As an industry expert, we pave the way for our customers every day to give them a competitive edge. We are always close at hand with more than 1,400 consultants available either on site or digitally. This means we are not just a reliable partner, we also make things easier for you with our flexible approach.
HOFFMANN GROUP. Tools for the future.
We are pioneers when it comes to everything falling within 10 metres of industrial workstations. You can see this clearly in our new image film – it features real employees from the Hoffmann Group, giving it a true personal touch.
Want to see more? Then don't miss our other campaign clips!
---
Simply the best solutions for complex tasks
Are you seeking outstanding results from your tools? We guarantee we have the right solution for you within our range of the best brands in industrial work equipment. And we also have the highest levels of availability. As a system partner for quality tools, we can offer you a service portfolio with a unique combination of three core competences: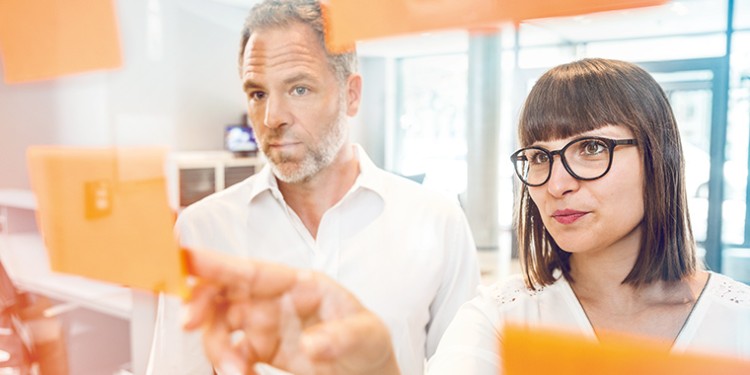 We are the pioneers that make your purchasing operations radically simple.
From selection to ordering, we are trendsetters in making things easy for you. Our catalogue app for your tablet or smartphone is one example of this. You can order directly and securely in our eShop. Alternatively, we can build suitable eBusiness solutions for you.
When you deal with us, you receive everything from one supplier. You also benefit from our reliable delivery capacity and unbeatable delivery accuracy – giving you the ideal basis to ensure that your projects are a commercial success.
We make service both personal and personalised. Whether on site or digital, we provide it exactly how you need it.
We learn from you every day in personal discussions and every time we communicate with you digitally. It's how we know exactly what we need to do to make things really easy for you.
With our personalised services, we always provide you with flexible, direct support wherever you need us. We also plan ahead to anticipate your future needs, meaning you can focus fully on your projects.
Product management
We have already selected the very best tools for you – look no further than our range of more than 100,000 cutting-edge quality tools. Our product management team is active around the world and works to develop tools for the future, today.
Advice
Our consultants receive ongoing training and are here to assist you. This means they know everything there is to know – from cutting data for perfect machining, to tips for highly accurate measurements.
Digitalisation
From individual eBusiness solutions to our Connected Manufacturing software – we make it easy to get started with Industry 4.0.
Honoured by our customers
As a market leader for quality tools with over 135,000 customers, 95% classify us as their preferred supplier. That's probably because we class 100% of our customers as preferred customers.
And our customer numbers are growing all the time, proving just how successful the Hoffmann Group is. In Germany, we work with virtually every single company in the metalworking industry. Companies of all different sizes and from a range of different areas trust in our performance. Numerous awards are not only a testament to our success, but also an incentive for us to achieve even more.
Numerous references endorse our work
A smooth and efficient procurement and production process is a critical factor for the commercial success of our customers. Read how our customers have optimised their production processes in the long run, together with us.
"The GARANT XTRIC offers an unbeatable price-performance ratio which we have never previously encountered. New features such as the changing of jaws have absolutely convinced us."
Christian Knödlseder, Managing Director, Kühberger Metalltechnik GmbH
"The new GARANT long life abrasive flap discs are of excellent quality and endure considerably longer than the discs we've had so far. It took only one test to sell me fully!"
Andreas Rotunno, Head of equipment construction and metalworking, KUKA Deutschland GmbH
"Thanks to the GARANT MCD indexable inserts, we are now producing turned components of such a quality that polishing is superfluous. That makes in-house production in Germany just as economical as purchasing the parts from the Far East."
Markus Schwermer, Managing Director, Stiemert Duschglas