Depth micrometer
Article no.: 425200
Article code: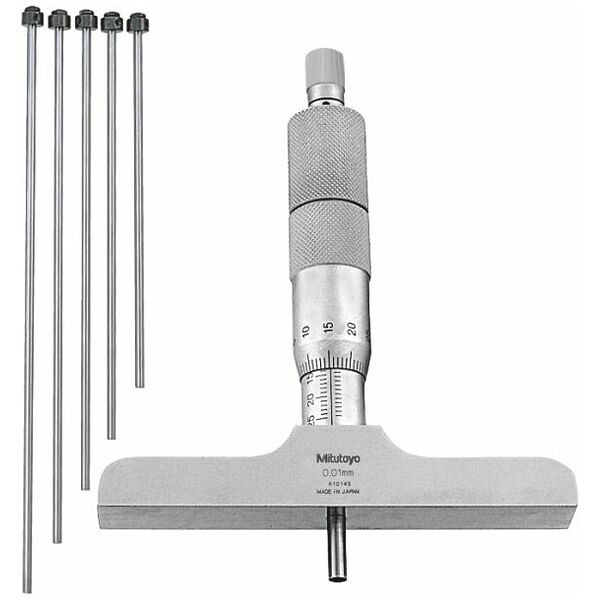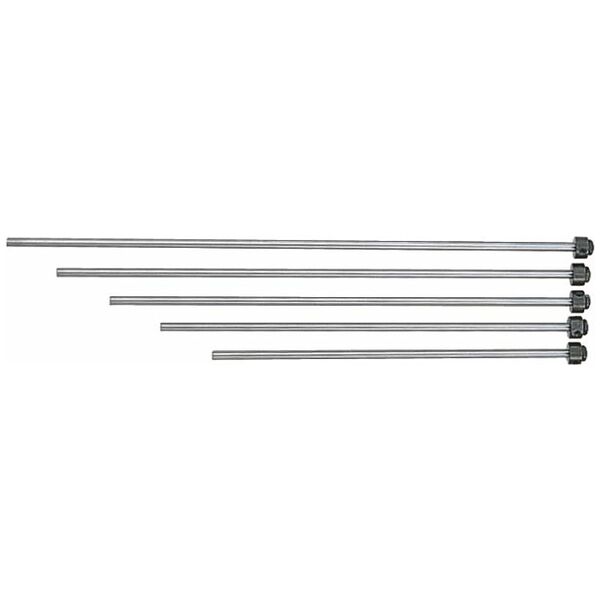 Standard: DIN 863

Micrometer barrel graduations: 1/50

Packaging: sturdy box

Calibration: S15
Product details
Technical Data
Description
Version:
Various measuring depths can be achieved by exchanging the measuring pins with 25 mm increments. Measuring spindle fully hardened and ground. Base of hardened tool steel with lapped measuring anvil. Micrometer satin chrome-plated. Barrel with clearly engraved black scale and numerals. Constant measuring force due to integral ratchet.
Supplied with:
Measuring pins.
Services & product advisors
More search terms & categories