It's in your hands. Bosch Professional PowerTools
The Bosch Professional Power Tools division of the Bosch Group is the world market leader for portable electric power tools and power tool accessories. Bosch creates new innovations in power tools and accessories by working intensively with professionals who use power tools as part of their everyday work. Corded performance meets 18V cordless and worlds first quick-change angle grinder - the X-Lock grinder.
Actual Bosch Campaign
Currently there are no promotions available. It is worth coming back!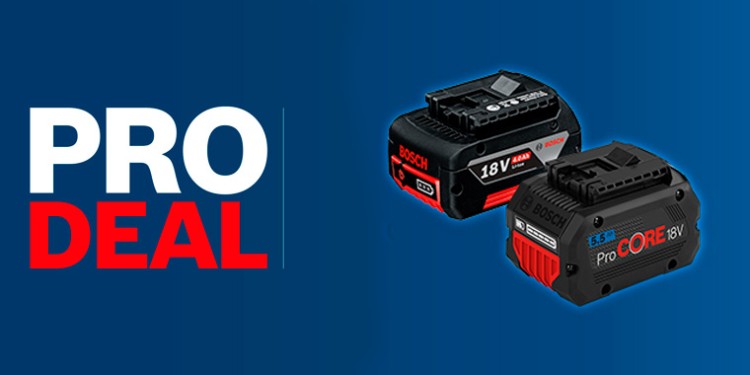 Bosch PRO DEAL
Buy a Bosch Professional 18V tool or set and receive a reward.
Please see the terms and conditions here: www.pro360.com/prodeals/termsofuse
Valid for purchases until August 2022
It's easy to get your free bonus with the PRO DEAL:
1. Make purchase
2. Visit website there you upload your invoice and register your tool
www.pro360.com/prodeals
3. Select and receive award.