Working area lamp Planonlight LED
Article no.: 081350
Article code: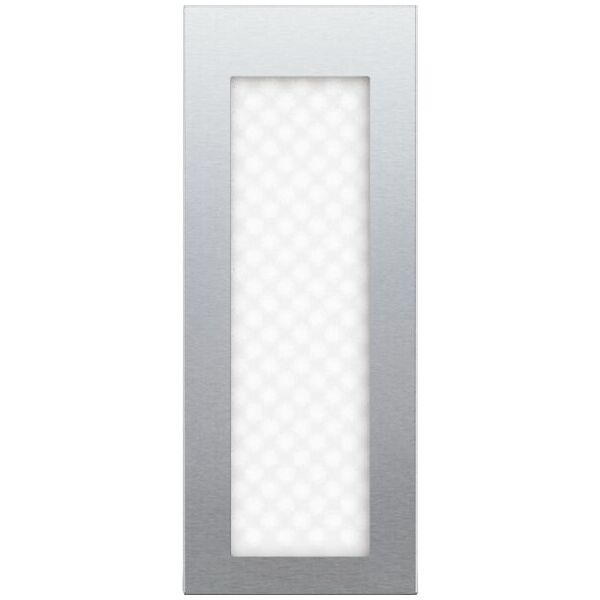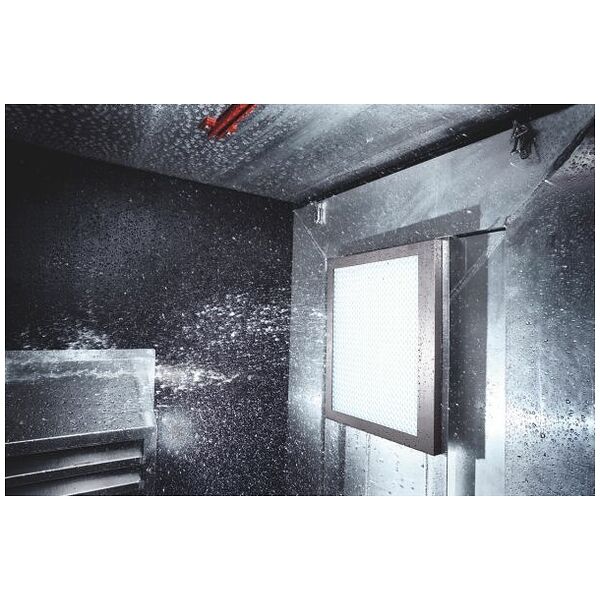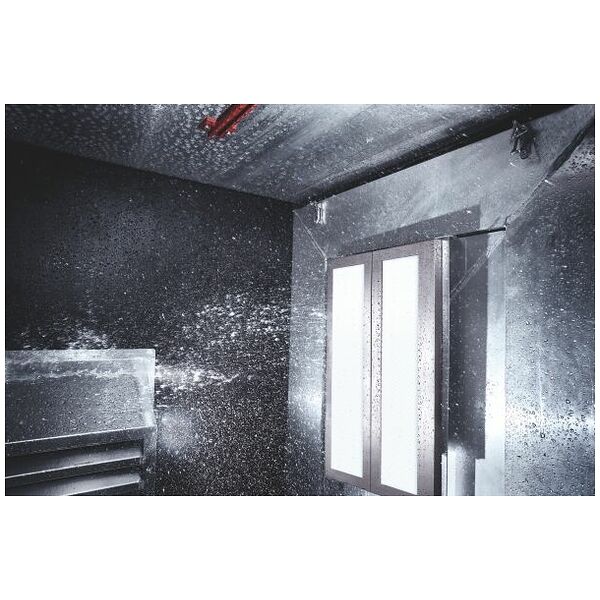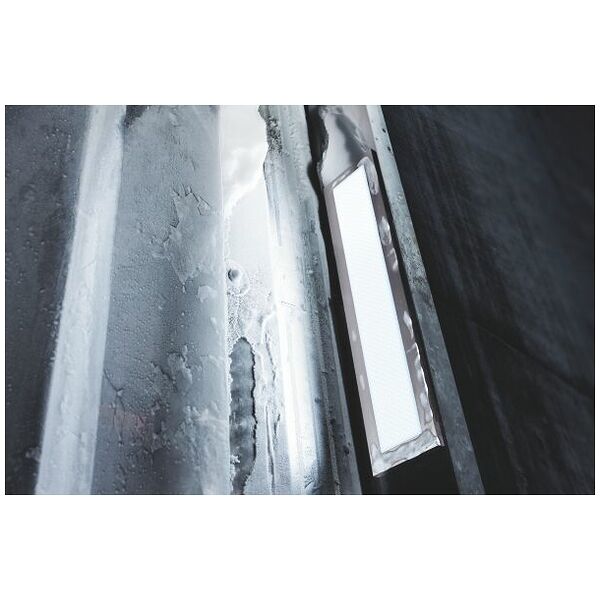 Product details
Technical Data
Description
Version:
Revolutionary working area lamp
with the latest LED technology. Almost
doubled light intensity
in comparison to existing lighting systems,
giving very high sharpness for contours and contrast
.
Due to the
minimum installation height of 28 mm
the PLANONLIGHT LED saves space in virtually every workstation.
Very high light density over the entire area.
Extremely high illumination of daylight quality, whilst remaining dazzle-free and flicker-free, with no stroboscopic effects.
Steplessly dimmable (transformer not included).
Immersion-proof (IP68) even against aggressive emulsions (IP69K).
Very easy to clean − smooth surface and low surface temperature (maximum 10 °C above ambient).
Absolutely maintenance-free.
Certified to UL standards − for world-wide use.
Easy retrofitting by self-installation.
Direct connection via an M12 machine plug connector or using the connecting cable supplied
Note:
Operating voltage 24 V DC − connection directly to the mains (230 V/50 Hz) will damage the lamp beyond repair!
Use transformer No.
081375
to connect to the mains.
Services & product advisors
More search terms & categories