Core drilling machine
Article no.: 076520
Article code: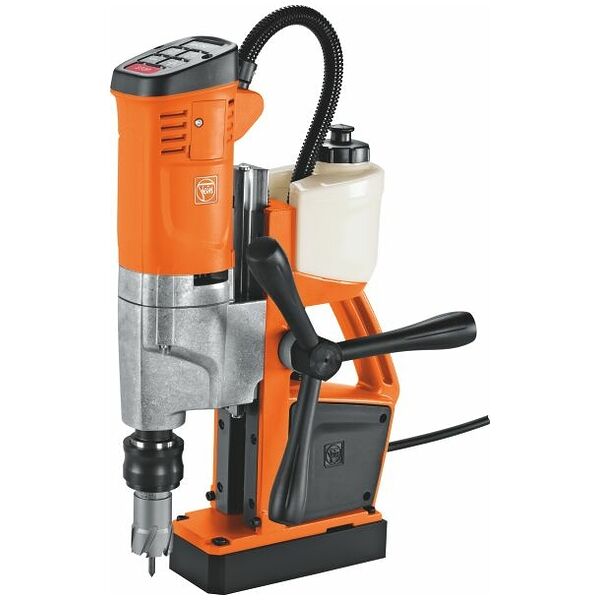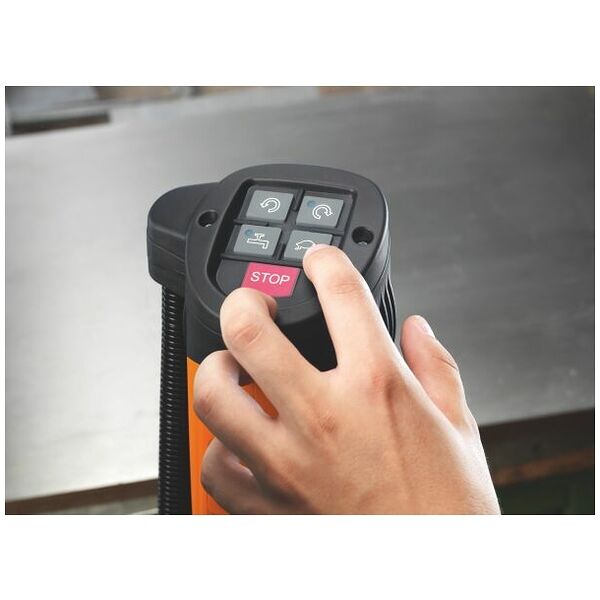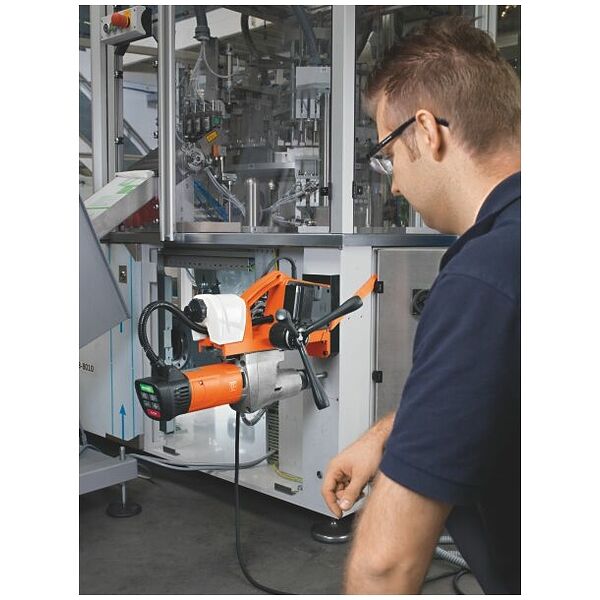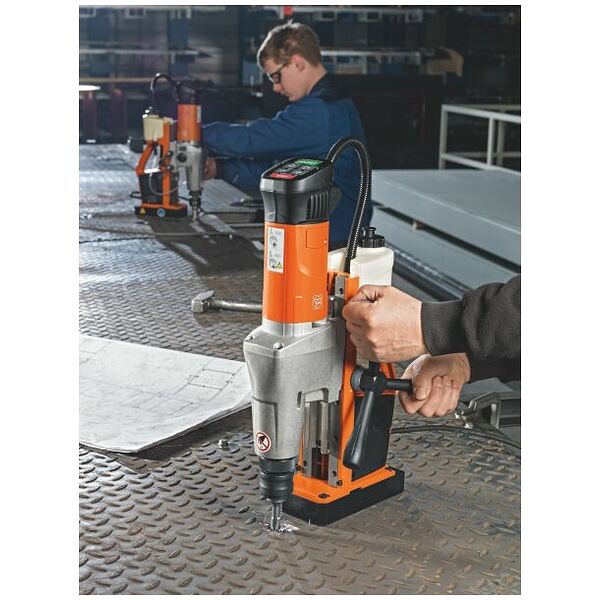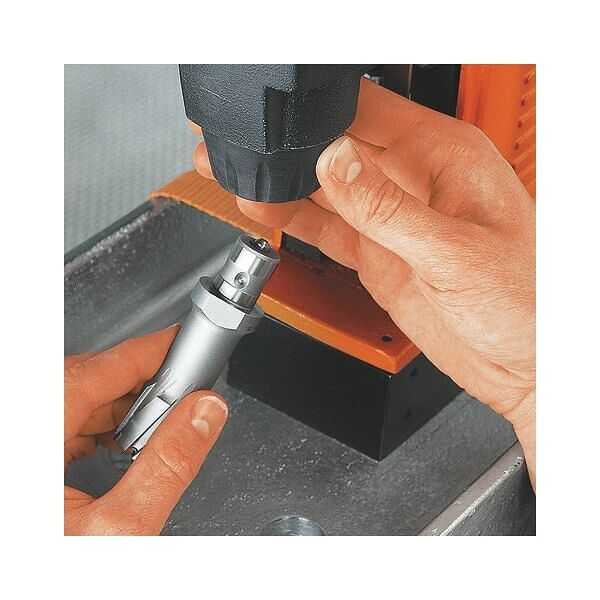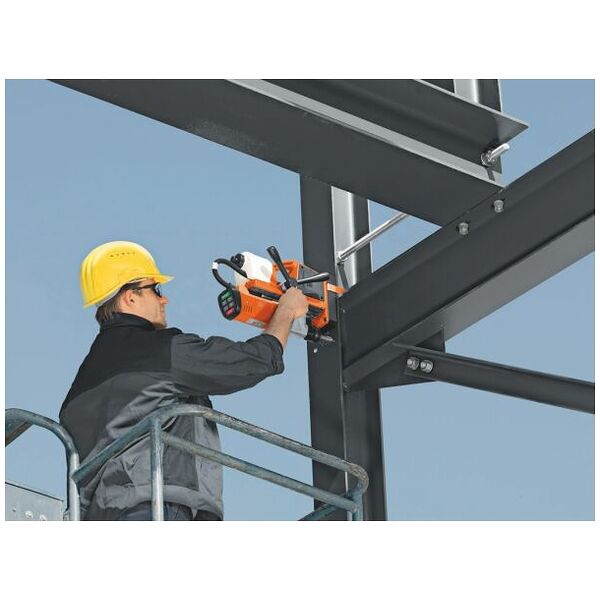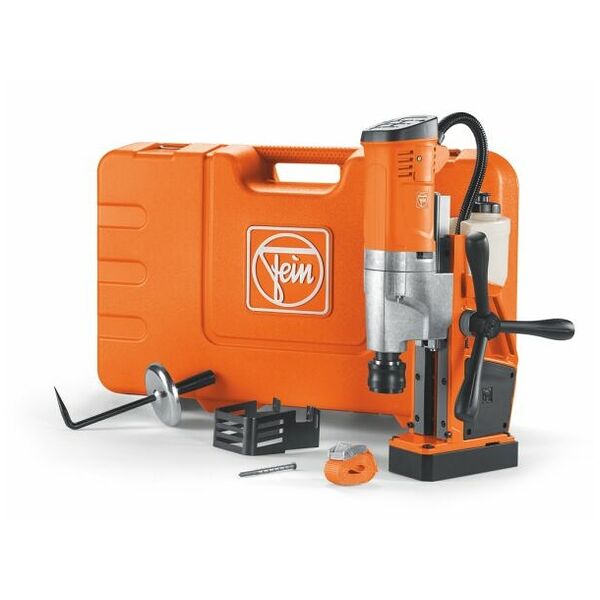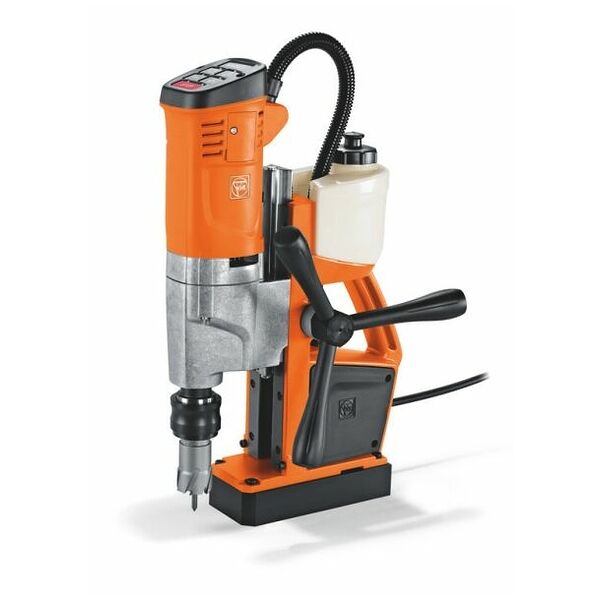 Product details
Technical Data
Description
Version:
High magnetic clamping force and safety circuit ensure safe working in any position.
Integral coolant supply for clean cut and long tool life.
Convenient magnetic clamping force display.
Reversible (even for thread tapping).
Weight-optimised design.
Supplied with:
Supplied with cooling lubricant tank, lashing strap, 1× centring pin, swarf hook, carrying case.
Optional extras:
On request.
Note:
See from No.
119000
for carbide core drills and arbors. Suitable QuickIN-Max arbor and carbide core drills max. DM 100 mm available on request.
Services & product advisors
More search terms & categories