Hacksaw blade, single-sided bimetal, progressive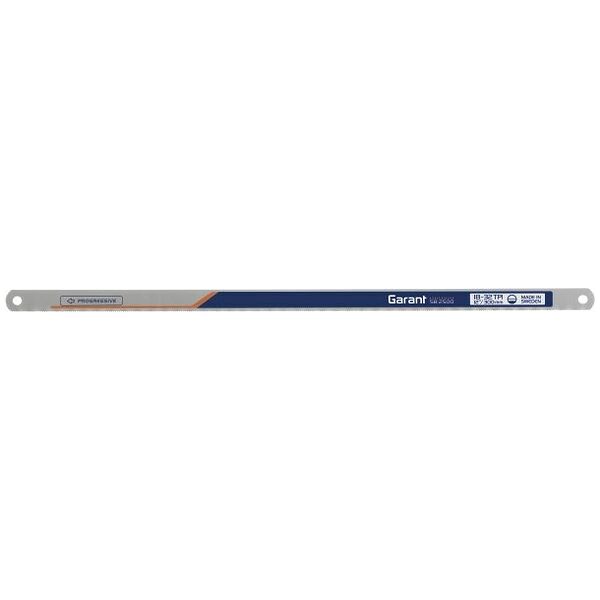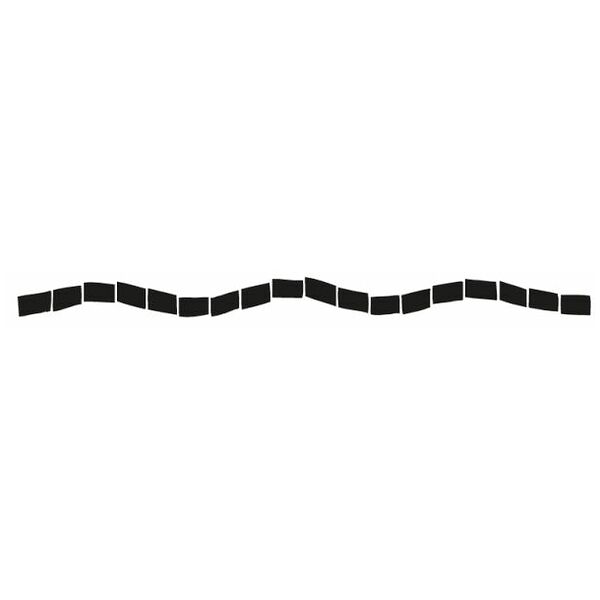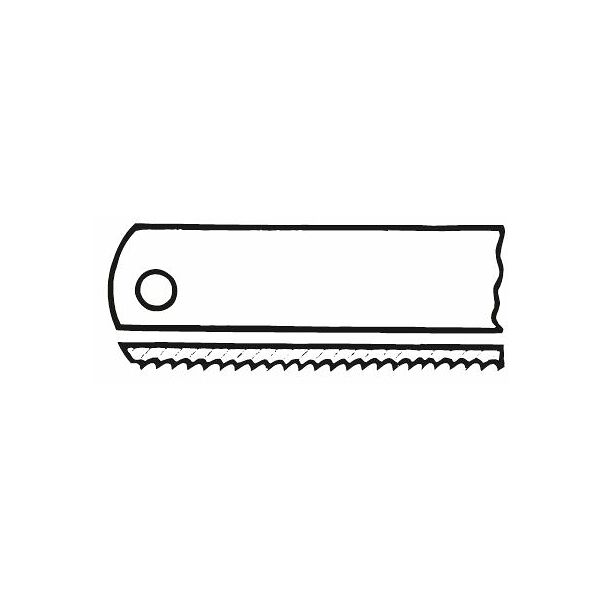 Product details
Technical Data
| | | |
| --- | --- | --- |
| TPI | | 32 − 24 − 18 |
| Blade thickness | | 0.65 mm |
| Blade length | | 300 mm |
| Blade height | | 13 mm |
| Type of product | | Saw blade for hacksaw frame |
Identification numbers & Classifications
| | | |
| --- | --- | --- |
| Article number | | 582500 |
| EAN / GTIN | | 4045197699183 |
Description
Version:
High performance hacksaw blade with very high cutting performance and very long working life. Made of bimetal = Teeth of hardened HSS, back of highly flexible spring steel. Unbreakable − Safety at work!
Made of bimetal with progressive cut 32 − 24 − 18 tpi. Easy cutting start, no vibration in thin material (32 tpi), high metal removal rate due to coarse pitch(18 tpi), for universal use at good cost and with long tool life.
Dimensions: 300×13×0.65 mm.
Note:
Services & product advisors
More search terms & categories