XL ToolCar roller cabinet 20×20G
Article no.: 914590
Article code: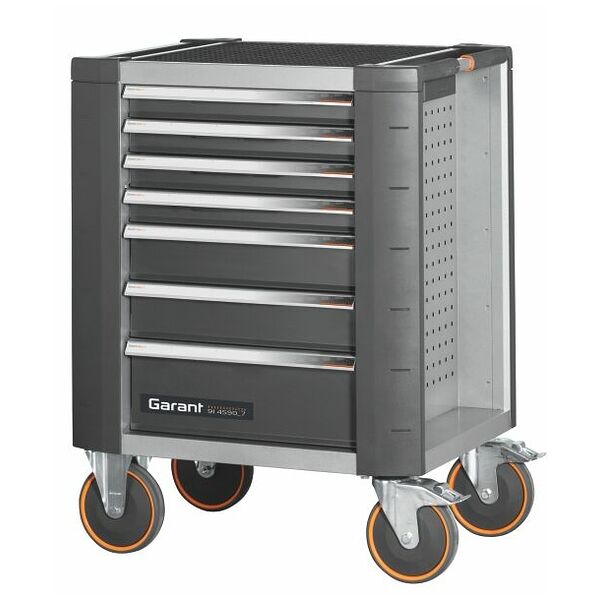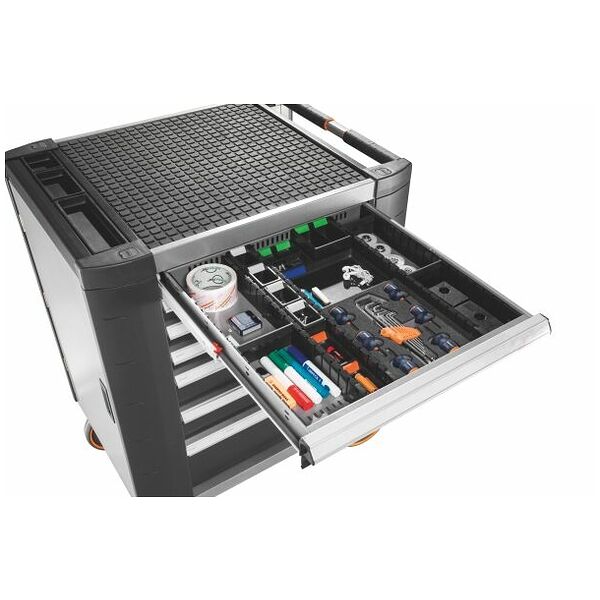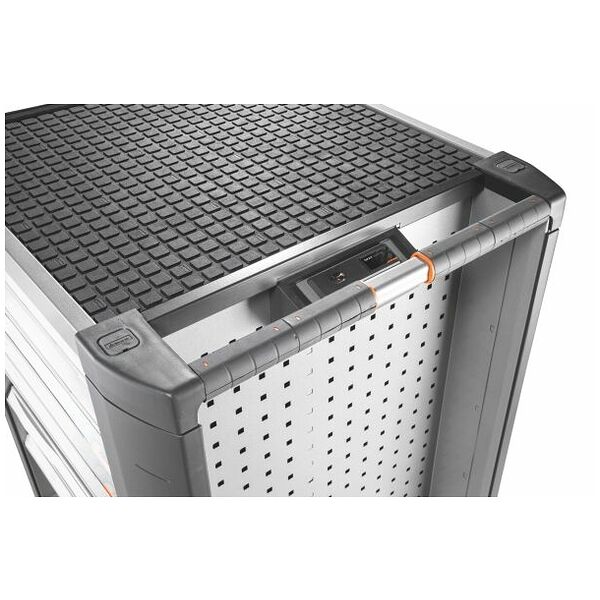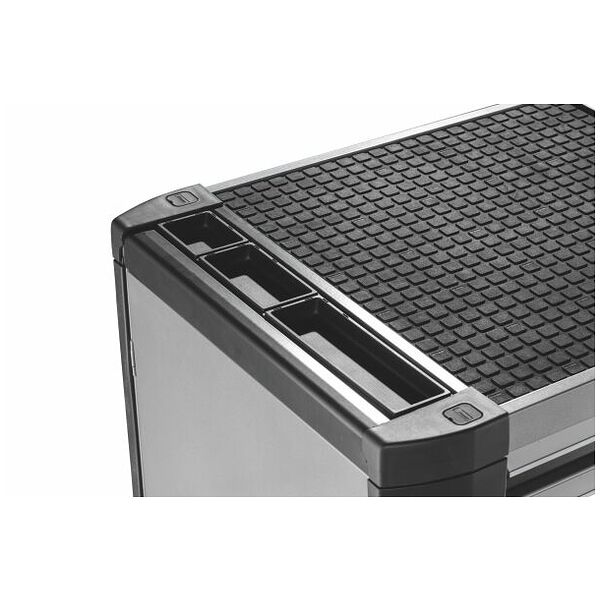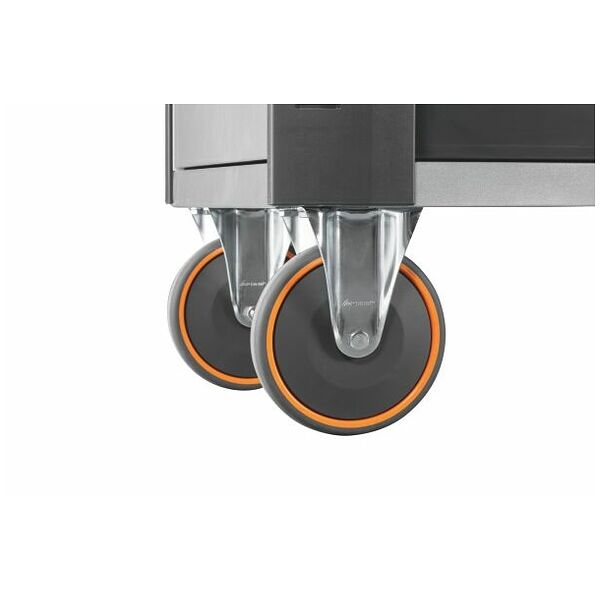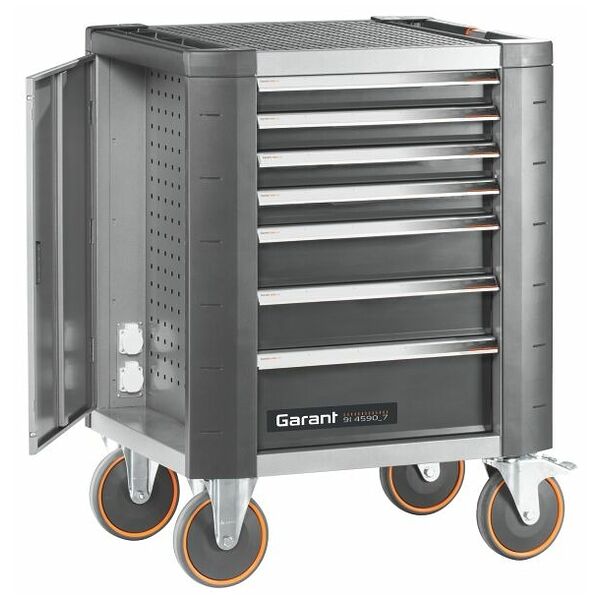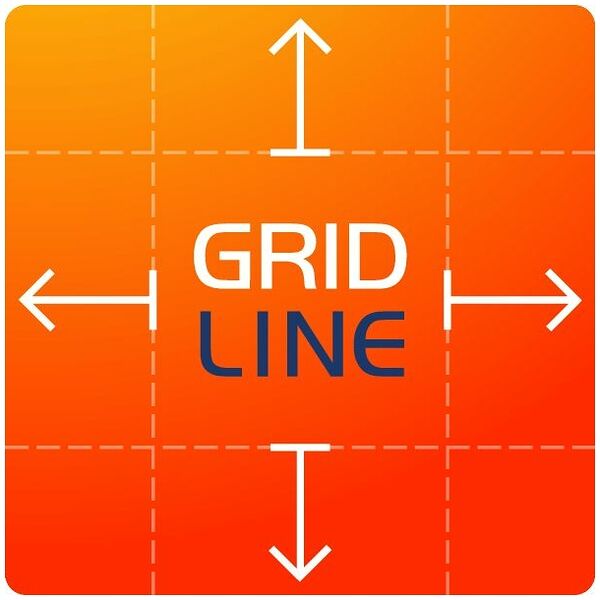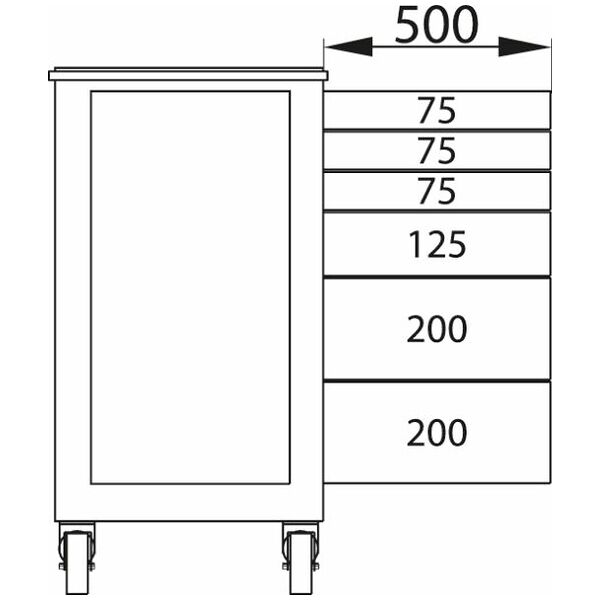 Drawer/pull-out shelf load capacity: 50

Drawer runner extension (partial/full extension): 100

Drawer runner extension: Anti-tilt lock

Hoffmann perforated panel grid interval: 9×9

Cylinder lock: modular barrel
Product details
Technical Data
Description
Version:
The ToolCar roller cabinet with depth 600 mm, with scratch resistant, anti-slip and extremely surface-friendly GARANT GridLine mat. Easy exchange of tray with other worktops (for example, bamboo). Valuables cupboard / side cupboard can be locked centrally together with drawers.
Cabinet stiles are clad with LDPE bumpers. In the event of collisions they reduce the damage to vulnerable surfaces and tools. Each with 2 ball-bearing fixed wheels and 2 castors, ⌀ 200 mm, with treadless TPU tyres, minimum rolling resistance, low noise and fibre shields. Castors with brakes for the wheels and the castor heads.
Supplied with:
Supplied with dividers:
each 75 mm drawer 1 slotted partition No.
951520
size 75,
each 125 mm drawer 1 slotted partition No.
951520
size 125.
Colour:
Two-tone powder-coated, silver combined with RAL 7016 anthracite.
Note:
Suitable products
From the same series "ToolCar"
More search terms & categories