Solid carbide HPC drill Weldon shank DIN 6535 HB TiAlN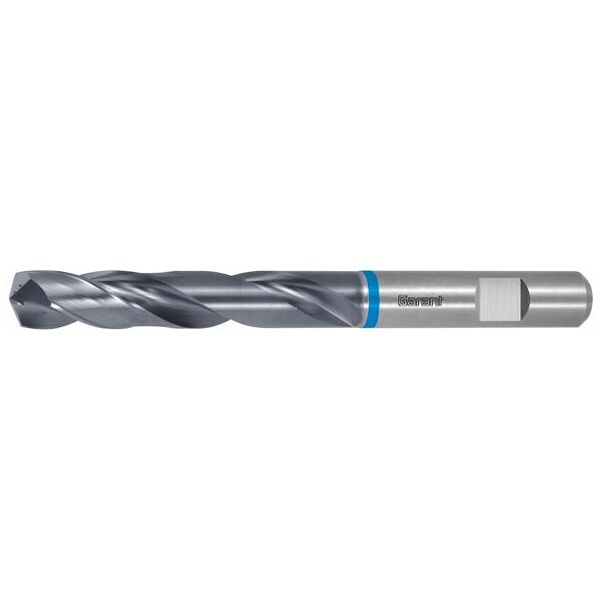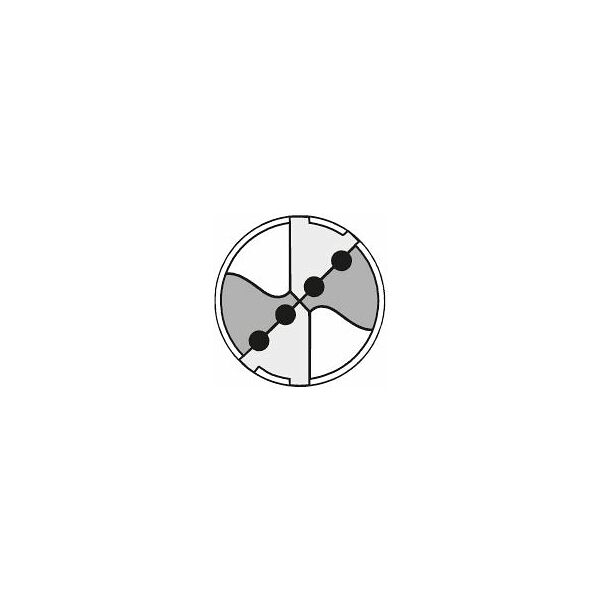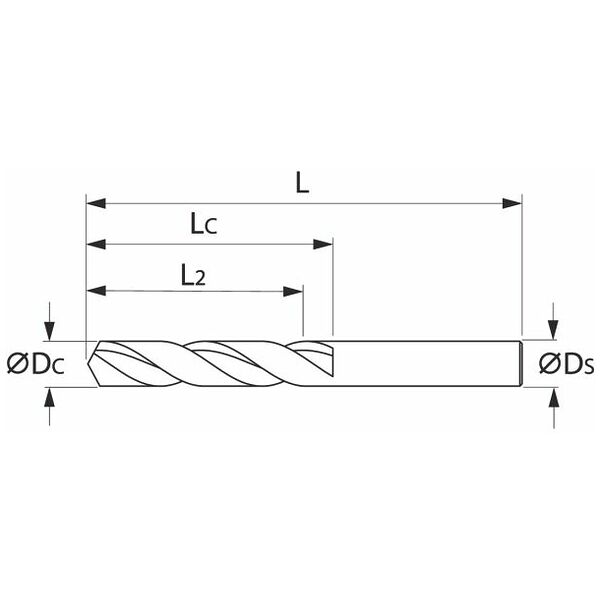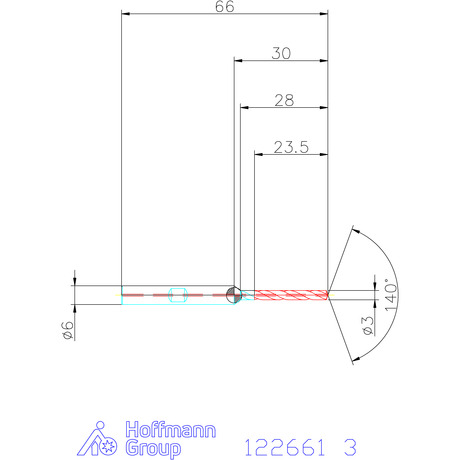 Tool material: Solid carbide

Version: 6×D

Point angle: 140

Shank: DIN 6535 HB to h6

Through-coolant: yes, with 25 bar
Product details
Technical Data
Description
Version:
Cutting chisel edge with high centring accuracy due to strong core and special point geometry. High roundness and alignment accuracy of the deep hole, thanks to 4 guide chamfers. Outstanding chip evacuation due to 4 internal cooling channels from ⌀ 3.8 mm. Up to 3.7 mm ⌀ with 2 internal cooling channels. Straight major cutting edges with honed edges and special flute profile for short chips, even on long chipping materials.
Attention:
Sizes ending with X = cutter ⌀ tolerance h7.
Note:
Flute length LC = L2 + 1.5 × DC.
Services & product advisors