Pre−setting device VGBASIC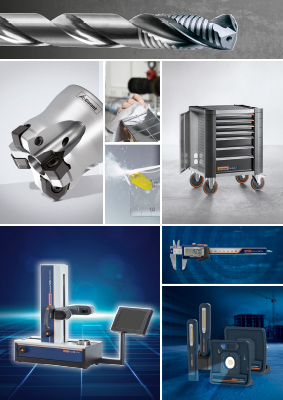 This is an article from our latest
ME4 GARANT & HOLEX.
Follow the link to see all offers from this advertisement.
Click here
Description
Version:
10 inch touch screen, with Windows 10 operating system.
Focus on intuitive and extremely easy operation.
Fine adjustment of both axes (X/ Z).
Precise SK 50 needle-bearing taper.
Compressed air connection at least 5 bar.
Application:
For measuring and pre-setting tools at the machine or production island.
Supplied with:
Cutting edge cleaner, SK 50 needle-bearing taper, measurement software in all major foreign languages and 3 metres of coiled compressed air hose with 1/4 inch coupling connector.
Optional extras:
Sub-frame cupboard No. 354767.
Reducers No. 354771/ 4773 / 4775 / 4777 / 4779.
Label printer No. 085505 LW450.
Labels No. 085565.
Calibration mandrel No. 355105 90 (if using SK 50 tools).
Spindle clamping No. 355102 1.
Quick adjustment
pneumatic
Measurement process
Image processing 10 inch touch screen
Measurement control
PC measurement electronics
Measuring accuracy
0.01 mm
Power supply
100-230 V / 50-60 Hz
Power supply
Mains operated
Accessories and spare parts