PRECISION PLANNING. BECAUSE YOU WANT TO SEE IF YOUR IDEA WORKS.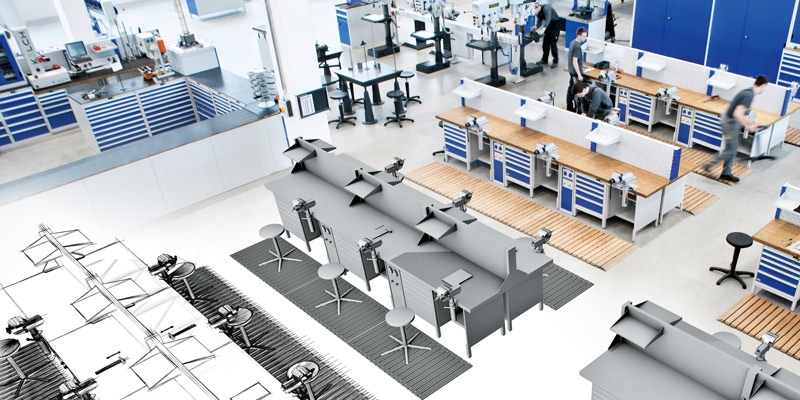 We offer CAD-based project planning that creates workstation layouts designed with accurate details and practical scenarios in mind, plus transparent system structures including virtual simulations. Not only that, but we also consider factors such as ergonomics, traffic areas, lighting conditions, health and safety, and the 5S method.
And there are more customisation options for you to discover.
A wide selection of worktop materials
Secure closing systems
Practical partition materials
So you're guaranteed to get a solution that works for you.