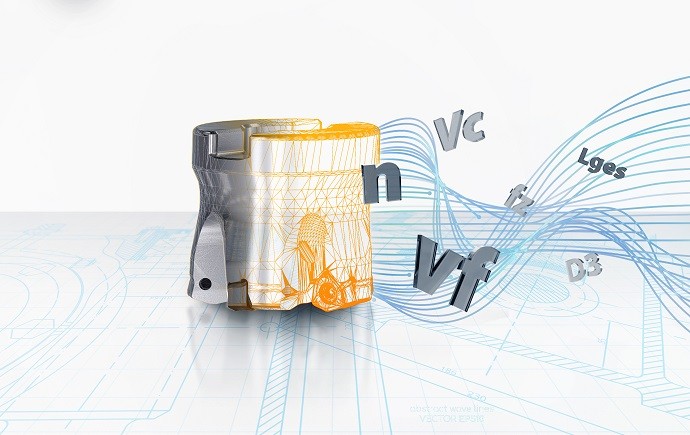 New tool data plug-in for efficient CAM programming
15 Apr 2021
The Hoffmann Group has extended its digital service ToolScout by adding a tool data plug-in for the CAM solution from Mastercam. The new Connected Data plug-in allows CAM programmers to import tool and cutting data from ToolScout into their CAM system at the click of a mouse, to save time and reduce the error rate. Connected Data is available with immediate effect for download from www.toolscout.com and can be used free of charge until 31st May 2021. ToolScout currently offers information on around 1,100 materials and 40,000 machining, testing and measurement tools from the GARANT brand as well as leading manufacturer brands.
Connected Data makes CAM programming simpler, easier and less liable to errors. The user opens ToolScout directly from the CAM system menu. There he is led through a search tree and supported by interactive graphics. He can select tools for specific materials and applications, and compare the cutting data and cost-effectiveness of different tools. The option is then available at the click of the mouse to load the data seamlessly into the CAM programming using the desired CAD format – this is done quickly, saves time and avoids data transfer errors.
The Hoffmann Group is continually extending the scope of the ToolScout. In August 2020 alone 2000 new cutting tools were incorporate; in October 2020 boring bar stabilisers and imperial tools were added; since December there has been a search function available for indexable inserts. This allows users to find the most suitable tools every time, and to use the most up-to-date tooling data for their CAM programming. Further plug-in solutions for making Connected Data available to other CAM systems are in preparation.