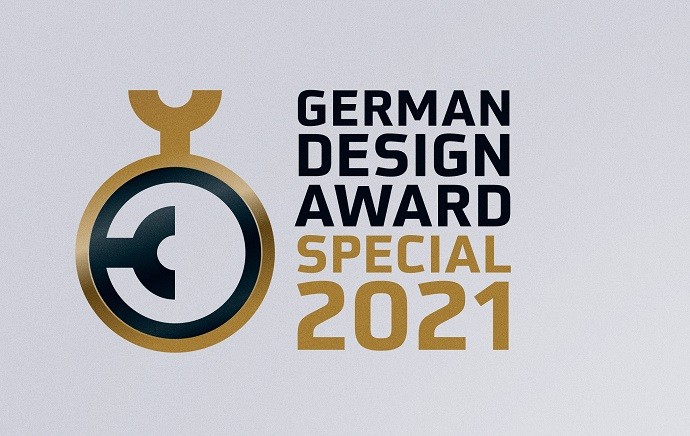 German Design Award 2021: Once again five GARANT products win awards
9 Nov 2020
The Hoffmann Group has once again demonstrated that it knows how to combine functionality with excellent design. Five GARANT products were awarded the German Design Award 2021. This year, a new safety shoe, an electronic torque/angle wrench with Bluetooth connection as well as a blow gun, water pump pliers and an electronics pliers set have won the coveted prize. Over the last thirteen years, GARANT products have won a total of 49 design prizes.
Not only the attractive design of the new GARANT "comfort" safety shoes impressed the jury of the 2021 German Design Awards, but also their adaptability to the individual needs of the wearer. Thanks to the multi-width system, wider feet also feel comfortable in them. The insole is available with three different thicknesses of damping module to relieve stress on the back and knees; the GARANT comfort TPU anti-slip outer sole with Turning Point provides stability. The lightweight safety shoe of hard-wearing micro-fibre features a breathable inner lining and is available in the four popular protection classes S1, S1P, S2 and S3.
The electronic GARANT torque/angle wrench HCT with dial gauge and Bluetooth connection also won an award; its innovative technology in a modern design scored highly. The tool saves the measured values achieved until the next reset. At the push of a button it sends them to a PC application such as Excel, a tablet or the new HCT mobile device app. Parameterisation is performed at the wrench or via the HCT app. In total, up to 100 screw tightening profiles can be programmed in five different modes and grouped in workflows with up to 10 screw tightening profiles each. The high-contrast 2.8-inch TFT colour display with double scale boasts a stable viewing angle to best show the values achieved on a dial gauge and as a figure. A clear visual signal warns the user before they can exceed the maximum tightening value. This signal can be supplemented by a warning sound and vibration mode.
In addition, the high-quality GARANT AIR blow gun won an award for with its state-of-the-art two-finger lever designed to prevent fingers being trapped. The blow gun accurately separates the functions 'stop' and 'actuate' and permits an especially quick nozzle change with its connection head that can be rotated.
The GARANT water pump pliers and the new GARANT ESD electronics pliers set impressed the jury with their ergonomics and protective elements for effective and precise working with minimum effort.