Aug 8, 2016
Inside the Hoffmann Group - An interview with Hoffmann Group CEO Reinhard Banasch
We are extremely pleased that Production Engineering Solutions magazine ('PES magazine'), a monthly magazine featuring stories and news relevant to the UK manufacturing industry, has published an extensive interview with former Hoffmann Group CEO Reinhard Banasch in their May 2016 edition. The interview gives an insight into the background and structure of the Hoffmann Group, as well as into its strengths and values and its comprehensive range of products.
Feb 27, 2015
GARANT TopCut
Reduce your set-up times and increase your productivity - fast change and perfect chip.
Speed up your milling process with the GARANT TopCut range.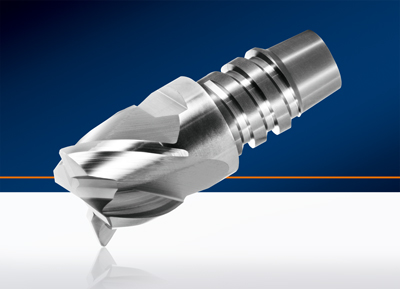 Feb 11, 2015
HOLEX roughing end mill ProSteel
More performance than you expect.
The latest generation of HOLEX solid carbide roughing end mills. Good test results for machining steels.
Benefit from high performance at a good price.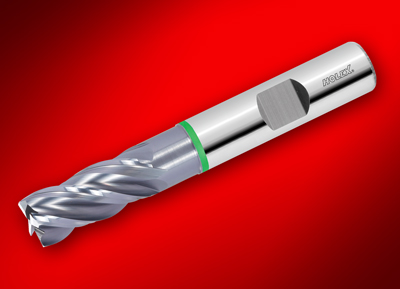 Jan 14, 2015
Product innovation GARANT eco
GARANT "efficient cooling" sets new standards for turning and grooving. For increased flexibility and efficiency - now also available with the new GARANT eco VARIO-LINE.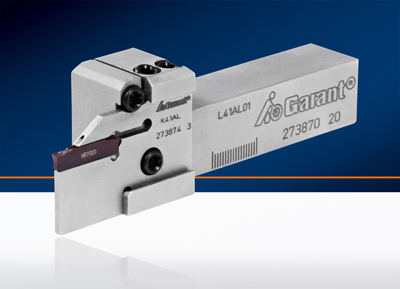 Sep 30, 2014
Opening up new fields of applications with the GARANT HiPer-Drill
From 16th to 20th September 2014 the Hoffmann Group will be exhibiting in Hall 7, Stand A71 at the AMB International Exhibition in Stuttgart, where they will be presenting their latest innovations and products. One of the many highlights this year will be the latest development of the GARANT HiPer (High-Performance)-Drill. With an improved cooling system and new range of lengths, the range of flexible interchangeable head drills now opens up new fields of applications for customers.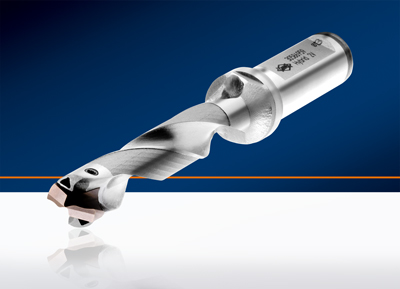 Sep 16, 2014
Perfect surfaces when countersinking
With the GARANT 90° high-precision countersink 15 0305, the Hoffmann Group presents an innovative solution which avoids corrugated surfaces or lack of concentricity when countersinking. The extremely unequal spacing excludes the possibility of tool chatter. Not only does this achieve perfect surfaces, but the reduced loading ensures a longer tool life. The set of tools will be officially introduced at AMB in Stuttgart.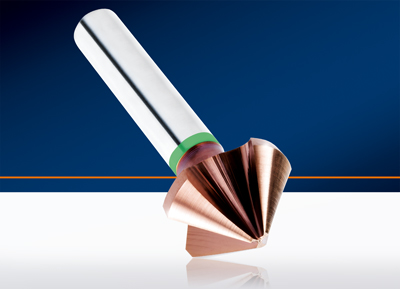 Sep 16, 2014
Precise clamping with the new GARANT high-pressure centring vice
With the new GARANT high-pressure centring vice, the Hoffmann Group presents at the AMB a product innovation for precise and reliable clamping. The product is characterised by being particularly easy to use and offering a wide variety of applications.