How you can improve your procurement and production process with our help.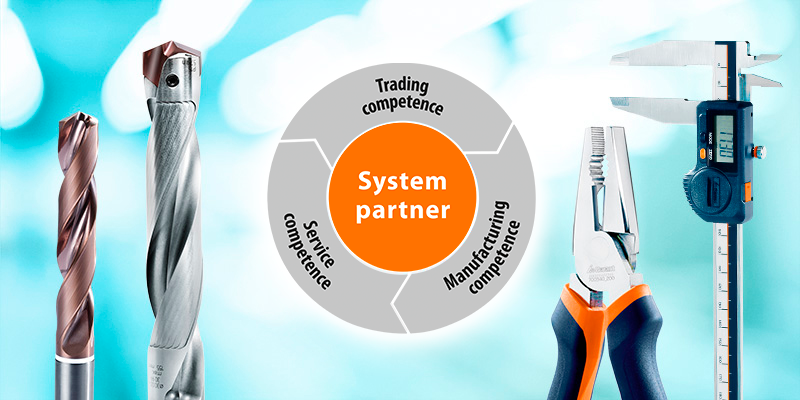 A smooth and efficient procurement and production process is a critical factor in your commercial success. If you are wondering how to improve your procurement and production process, just ask us.
Why? We listen to you. We think like you do. We think ahead. And we make your challenges our challenges. When we create solutions, we're always thinking about how they will benefit you. As a customer of the Hoffmann Group, you stand to benefit from the unique combination of skills we offer thanks to our competence areas: trading, manufacturing and Service.
Trading competence
Half a million copies of our distinctive orange catalogue have reached destinations all over the world – in printed and online formats, in English and 17 other languages besides. Inside, an unparalleled range of more than 75,000 articles showcases the very latest that our GARANT premium brand, our HOLEX quality brand and 500 leading manufacturer's brands have to offer. We use your wants and needs as a basis for determining exactly what should go into our catalogue range. If you still can't find what you're looking for, however, there are another 500,000 articles listed in our database – just contact us with your request. We can provide the ideal tool for any task you need to accomplish – with an outstanding cost/benefit ratio.

Only Europe's largest tooling logistics provider can ensure over 99 % supply availability, an error rate of just 0.1%, and preferred-supplier status among more than 95% of customers. Every single day, we consistently pursue a, TÜV-tested, zero-error policy to provide 60,000 items – with turnaround times of 24 hours in Germany and 48 hours throughout the rest of Europe. So what does this mean for you? Supply reliability that can't be beaten and minimum capital tied up in your warehouses. That's something you won't find anywhere else on the market.
And it's something we can achieve through our promise of 100% commitment to you.
Manufacturing competence
We develop tools until they achieve perfection. And then we improve them some more. For more than 40 years now, the challenges you face have been our incentive to keep driving forward our GARANT brand. Wherever we are in the world, we select the very best production facilities available – allowing us to create a premium range of products offering an unsurpassed cost/benefit ratio.

GARANT is an integral component of the demanding work of our customers. Anyone who chooses GARANT profits from our constant efforts to develop our products, our experience in an international business environment, and the technical capabilities offered by the entire Hoffmann Group.

Currently, there are 25,000 GARANT tools available for you to choose from – for every field of application.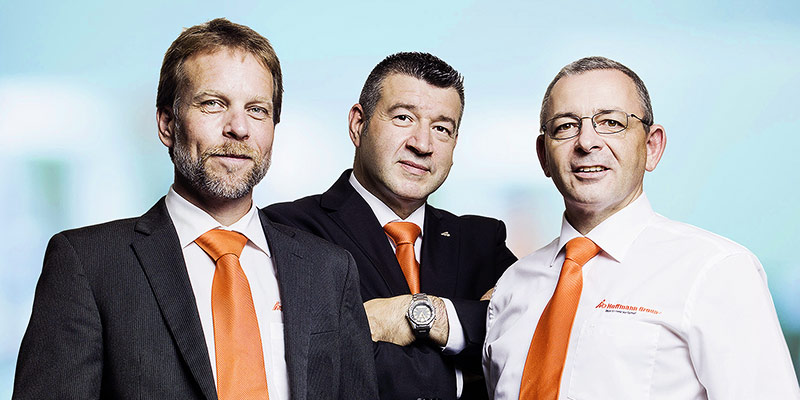 Service competence
We're not satisfied until we've left you with an experience that you're thrilled with. That's why we're wholeheartedly committed to providing excellent service too.
We provide everything from innovative eBusiness solutions to unparalleled product applications, right through to turn-key outfitting of entire workstations and storage solutions. And that's a promise.
By far the most important component of our service competence is our people. We give you access to an exceptionally proficient network of specialist tool consultants comprising 1200 top-flight experts in the fields of machining, workstations and storage, eBusiness and, of course, measuring tools.
This enables us to provide you with the very best specialist knowledge in every area – leaving no question unanswered and keeping you one step ahead at all times.